Mistified :
January 18, 2008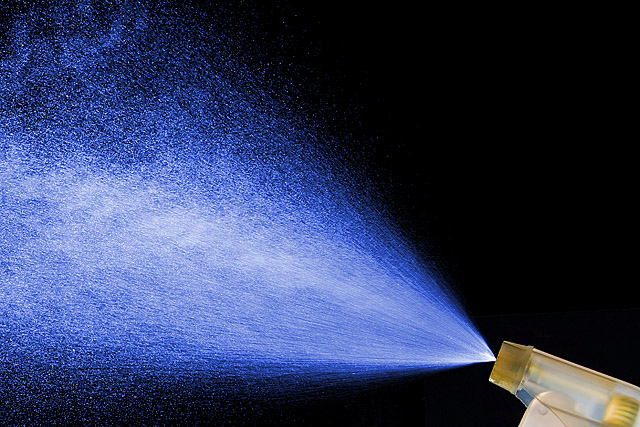 Image Data
File Name: 20D_13553
Model: Canon EOS 20D
Lens: Canon EF-S 17-85mm F4-F5.6 IS USM
Date: 01.17.08 9:28pm
Focal Length: 26mm (42mm)
Shutter: 1/200 s
F-Stop: F11
ISO: 400
Program: Manual
Metering Mode: Evaluative
Flash: On
Flash Bias: +1.67 EV
Flash Details: External flash, E-TTL
Focus Mode: Manual focus
Yes, mistified with an i, not a y. That's because this is the mysterious mist.

In the late 1960s, spray bottles with trigger-style actuators appeared and quickly became popular, as it was less fatiguing to use than the previous pump-style. And who was the major innovator and promoter of the spray bottle? The manufacturer of Windex, of course!
Comments (0)
Frank - Web
01.18.08 3:12am
Very nice idea with a beautiful result.
---
ami bradwell
01.18.08 6:53am
You should do the windows now.... and the mirrors...
---
Leave a Comment