Coast & Roll :
March 16, 2011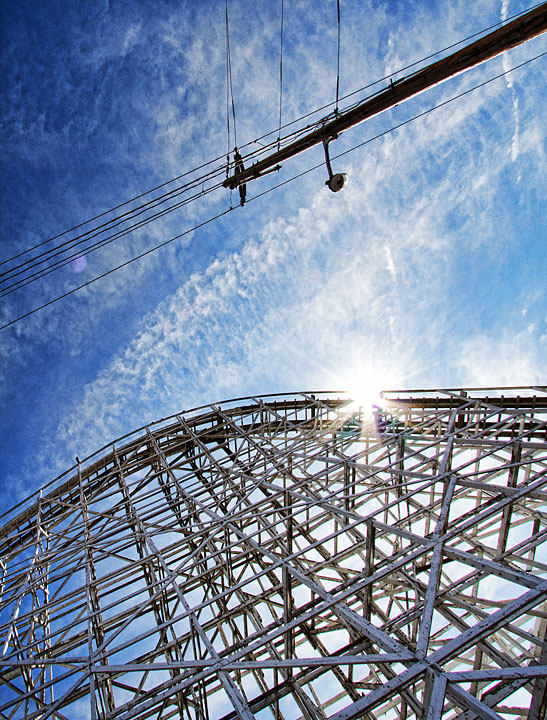 Image Data
File Name: 7D_169693
Model: Canon EOS 7D
Lens: EF-S 10-22mm F/3.5-4.5 USM
Date: 03.15.11 11:13am
Focal Length: 10mm (16mm)
Shutter: 1/640 s
F-Stop: F11
ISO: 200
Program: Aperture priority
Metering: Multi-segment
Focus Distance: Infinity
The poster child for the coaster mild.
Comments (0)
Eric Martin 03.16.11 4:10pm
The last time I rode the Tornado was over ten years ago. I thought it was going to fall apart then...
---
Jason Bradwell 03.17.11 7:19am
Perhaps the legitimate fear that you could quite possibly die riding that rickety beast is part of the thrill!?
---
Eric Martin 03.17.11 3:40pm
Indeed. Thus making it the SCARIEST coaster I have ever been on...
---
Ami 03.17.11 4:57pm
Haven't been on the old coaster at arnolds park, have you eric! that one is ancient....and rickety... and needed to be shut down years ago!
---
Leave a Comment