Judgment Day :
February 16, 2011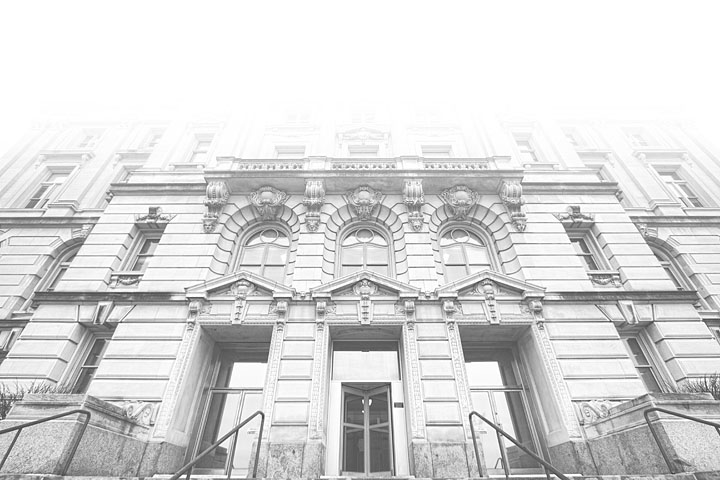 Image Data
File Name: 7D_167433
Model: Canon EOS 7D
Lens: EF-S 10-22mm F/3.5-4.5 USM
Date: 02.16.11 7:53am
Focal Length: 10mm (16mm)
Shutter: 1/100 s
F-Stop: F5
ISO: 200
Ex Bias: +1 EV
Program: Aperture priority
Metering: Multi-segment
Focus Distance: 1.78 m
Today was Judgment Day... The day where the fate of my day-job was to be determined from within a small courtroom.

Our future had been quite uncertain and foggy for some time now, so the clouds had appropriately lowered to ground level as we made our way downtown for the 8am hearing.

The goal was to resolve the bunk lawsuit from 5 years ago and bogus $1.8M ruling one way or another. It had to end today. All employees and their families were there to show the judge the face of our small company.

Unfortunately, the legal system threw another curveball. After pointlessly making us wait around for an hour, the judge came out and sheepishly stated he simply had no time for our case due to personal issues, and could do nothing but reschedule us with another judge at a later date.

The company president told us he would be true to his word, and this would still be resolved today. A settlement would be reached, or the company would be dissolved by 1pm.

Tune in tomorrow to hear the thrilling finale to this nail-biting cliffhanger.

Comments (0)
Leave a Comment