Col Ums :
July 15, 2010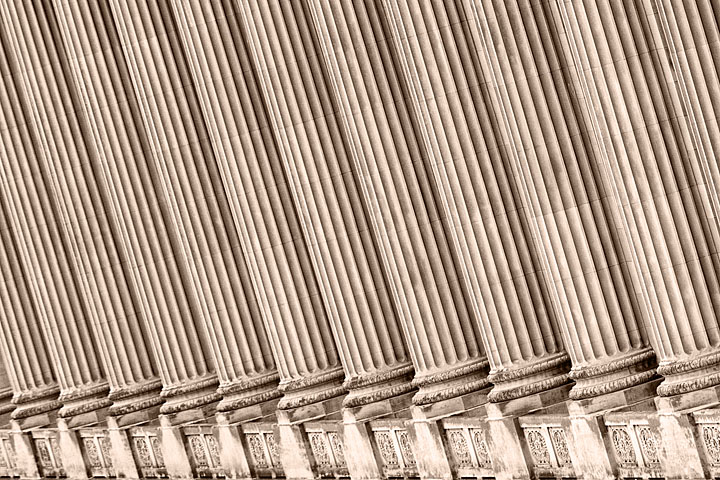 Image Data
File Name: 7D_57895
Model: Canon EOS 7D
Lens: EF 70-200mm F/2.8L USM
Date: 03.14.10 4:19pm
Focal Length: 95mm (152mm)
Shutter: 1/640 s
F-Stop: F3.2
ISO: 200
Ex Bias: +1/3 EV
Program: Aperture priority
Metering: Multi-segment
Focus Distance: Infinity
Fluting in architecture refers to the shallow grooves running vertically along a surface.

It typically refers to the grooves running on a column shaft or a pilaster, but need not necessarily be restricted to those two applications. If the hollowing out of material meets in a point, the point is called an arris.
Comments (0)
Leave a Comment