Chain Gang :
July 14, 2010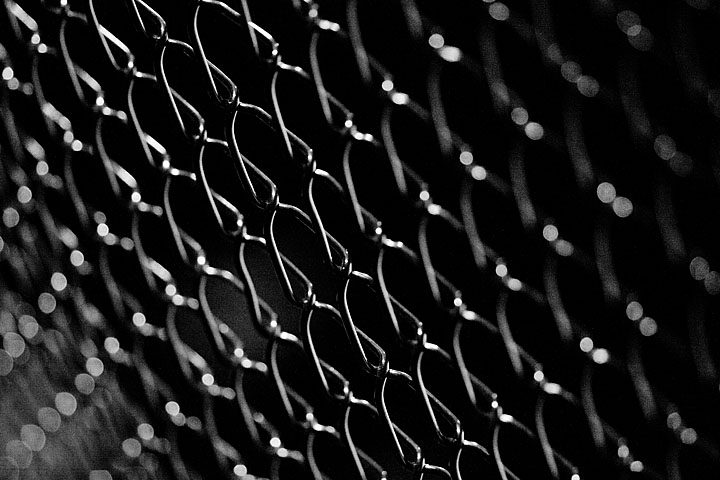 Image Data
File Name: 50D_112867
Model: Canon EOS 50D
Lens: EF 70-200mm F/2.8L USM
Date: 07.09.10 7:27pm
Focal Length: 170mm (272mm)
Shutter: 1/160 s
F-Stop: F2.8
ISO: 3200
Program: Manual
Metering: Multi-segment
Focus Distance: 2.25 m
A chain gang is a group of prisoners chained together to perform menial or physically challenging work, such as mining or timber collecting, as a form of punishment. Such punishment might include building roads, digging ditches or chipping stone. This system existed primarily in the southern parts of the United States, and by 1955 had been phased out nationwide, with Georgia the last state to abandon the practice. Chain gangs were reintroduced by a few states during the "get tough on crime" 1990s, with Alabama being the first state to revive them in 1995. The experiment ended after about one year in all states except Arizona, where in Maricopa County inmates can still volunteer for a chain gang to earn credit toward a high school diploma or avoid disciplinary lockdowns for rule infractions.
Comments (0)
Leave a Comment