Such a Tool :
March 30, 2008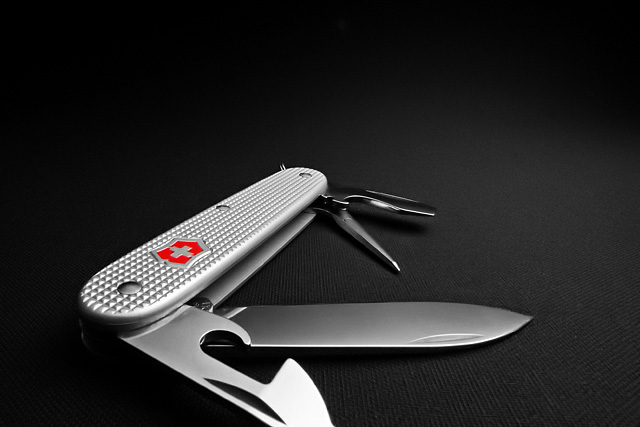 Image Data
File Name: 20D_18872
Model: Canon EOS 20D
Lens: Canon EF-S 10-22mm F/3.5-4.5 USM
Date: 03.29.08 11:24pm
Focal Length: 10mm (16mm)
Shutter: 2 s
F-Stop: F22
ISO: 200
Ex Bias: -4/3
Program: Aperture priority
Metering Mode: Evaluative
Flash: Off
Focus Mode: Manual focus
Why is it that calling somebody a "tool" is an insult? Tools are generally useful devices that help us accomplish a task more effectively than without, and can make the seemingly impossible quite manageable.

Pretty much any object you use could be considered a tool. I guess the being used part is where the insult comes from when referring to another human being. The slang pretty much came from "being used by the system". So you'd call somebody a tool if they're being used by somebody or something and haven't a clue. Or someone that always does what somebody else says is cool, because they lack the brain power to make their own decisions or form their own opinions, or just want to do what will make them look good to an uninformed passer by. But in reality, they're just making a fool of their self.
Comments (0)
ami bradwell 03.30.08 9:40am
Did you pick a tool today because of that John Doe dude's comment on the bridge picture?? Did he make you think of someone being a total tool???
---
Leave a Comment