Trunk Junk :
May 05, 2010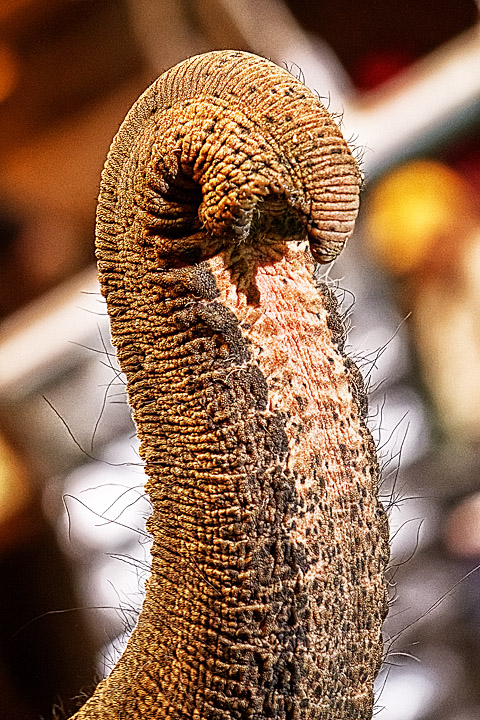 Image Data
File Name: 7D_73555
Model: Canon EOS 7D
Lens: EF 70-200mm F/2.8L USM
Date: 05.02.10 12:33pm
Focal Length: 200mm (320mm)
Shutter: 1/200 s
F-Stop: F2.8
ISO: 1600
Program: Manual
Metering: Multi-segment
Focus Distance: 13.80 m
The proboscis (trunk), is a fusion of the nose and upper lip, elongated and specialized to become the elephant's most important and versatile appendage. African elephants are equipped with two fingerlike projections at the tip of their trunk, while Asians have only one. The elephant's trunk is sensitive enough to pick up a single blade of grass, yet strong enough to rip the branches off a tree.
Comments (0)
Leave a Comment