Chanda :
January 06, 2010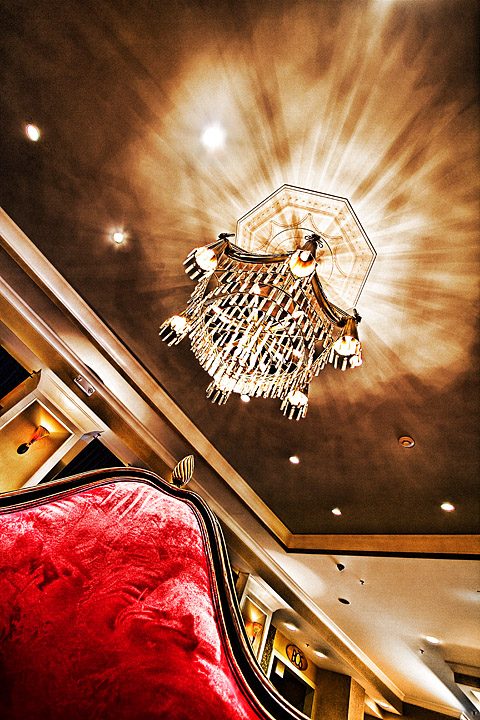 Image Data
File Name: 7D_22627
Model: Canon EOS 7D
Lens: Canon EF-S 10-22mm F/3.5-4.5 USM
Date: 01.03.10 2:24pm
Focal Length: 10mm (16mm)
Shutter: 1/4 s
F-Stop: F5.6
ISO: 200
Ex Bias: +2
Program: Aperture priority
Metering Mode: Evaluative
Focus Mode: Manual focus
The earliest candle chandeliers were used in medieval places of assembly. They generally took the form of a wooden cross with a number of spikes on which candles could be secured.

From the 15th century, more complex forms of chandeliers based on ring or crown designs began to become popular decorative features, found in palaces and homes of the nobility, clergy and merchant class. The high cost of night time illumination made the chandelier a symbol of luxury and status.

Towards the end of the 20th century, the chandelier is used more as a decorative focal point for a room and may not give any illumination.
Comments (0)
Leave a Comment