He Travelers :
November 17, 2009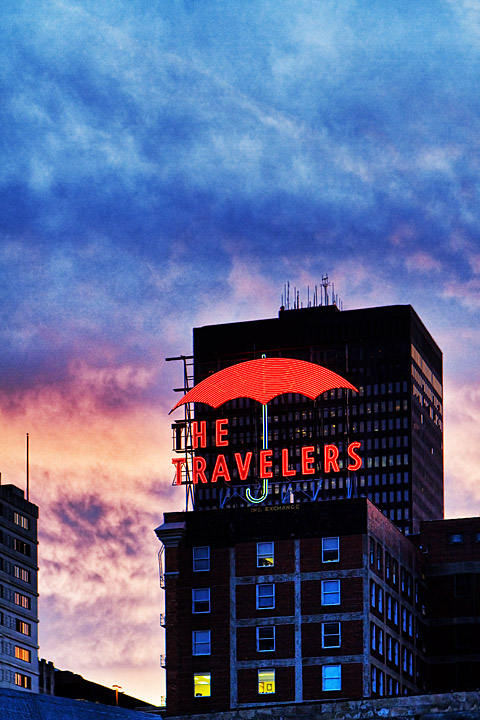 Image Data
File Name: 7D_11978
Model: Canon EOS 7D
Lens: Canon EF 24-70mm F/2.8L USM
Date: 11.12.09 5:00pm
Focal Length: 62mm (99mm)
Shutter: 1/100 s
F-Stop: F4
ISO: 400
Ex Bias: -1/3
Program: Aperture priority
Metering Mode: Evaluative
Flash: Off
Focus Mode: One shot AF
Excuse me sir, but it appears you have a taillight out.
License, registration and proof of insurance, please.
Comments (0)
Eric Martin
11.17.09 8:24am
Nice shot!
---
Caroline
11.17.09 12:32pm
I like those Travelers commercials for some reason...like the pic!
---
Kevin Barber - Web
11.22.09 9:42am
I was just commenting to my friend that it seems rare that all the lights in that sign work. Go figure - it didn't stay that way long!
---
Leave a Comment