Pew, Pew :
November 04, 2009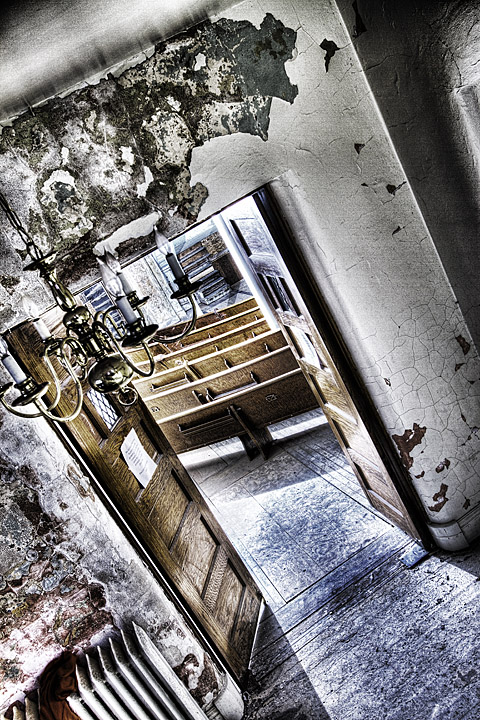 Image Data
File Name: 7D_10768
Model: Canon EOS 7D
Lens: Canon EF-S 10-22mm F/3.5-4.5 USM
Date: 10.28.09 6:18pm
Focal Length: 20mm (32mm)
Shutter: 2 s
F-Stop: F5.6
ISO: 100
Ex Bias: +1
Program: Aperture priority
Metering Mode: Evaluative
Flash: Off
Focus Mode: One shot AF
From inside
The Kathedral
. You can see they still have a ways to go with their restoration renovation. The building had remained empty since 2003, until recently being taken over by KLM International, with plans to restore the church to its original 1902 glory.
Comments (0)
Colin 11.04.09 7:51am
Restoration indeed. The whole church is slanted.
---
Uncle Dan 11.04.09 1:07pm
Are there vampires hiding around the corner?
---
Leave a Comment