Little Leafster :
September 28, 2009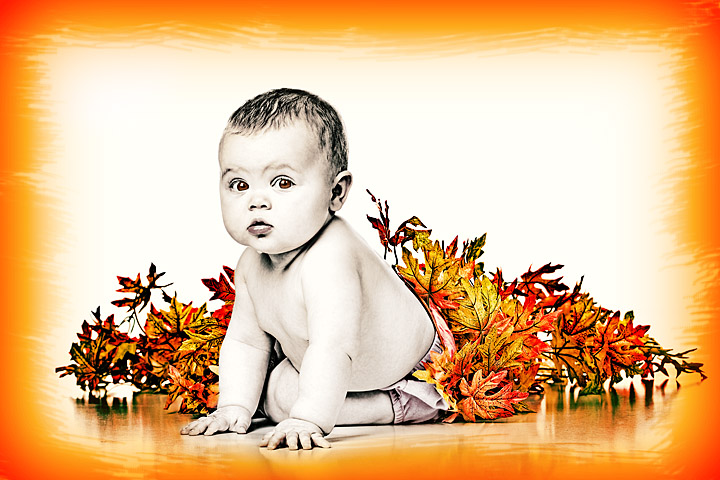 Image Data
File Name: 50D_67549
Model: Canon EOS 50D
Lens: Canon EF 70-200mm F/2.8L USM
Date: 09.27.09 5:53pm
Focal Length: 98mm (157mm)
Shutter: 1/200 s
F-Stop: F8
ISO: 100
Program: Manual
Metering Mode: Evaluative
Flash: Off
Focus Mode: One shot AF
You know what they say about time... "it's is nature's way of keeping everything from happening at once". I mean, "it flies".
Three months have past &
Kylee
's back in for her 9-month photos. Please don't tell her she has a leafy growth... she's a bit embarrassed about that. Hey! Put down that rake! For shame!
Comments (0)
gayle johnson 09.29.09 8:11pm
Adorable, she looks like her daddy here
---
Leave a Comment