Peek! :
September 24, 2009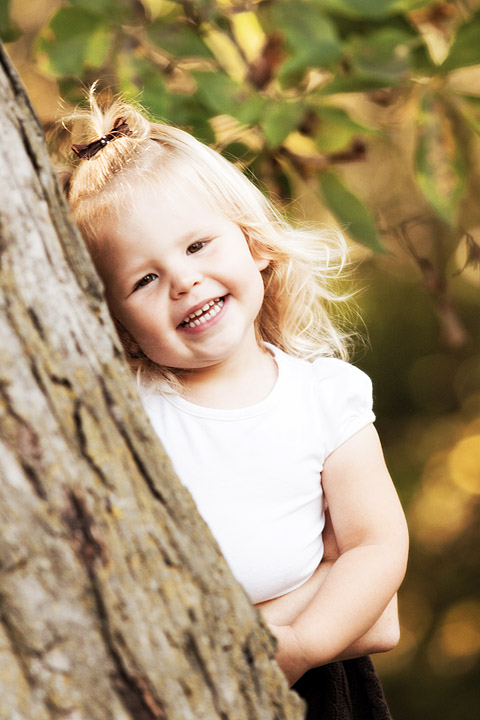 Image Data
File Name: 50D_66768
Model: Canon EOS 50D
Lens: Canon EF 70-200mm F/2.8L USM
Date: 09.20.09 4:11pm
Focal Length: 185mm (296mm)
Shutter: 1/250 s
F-Stop: F3.5
ISO: 400
Ex Bias: +1
Program: Aperture priority
Metering Mode: Evaluative
Flash: Off
Focus Mode: One shot AF
You must always be extremely careful when deep in the forest. A toddler lurks behind most every tree. Be sure to prepare yourself with an ample supply of fruit snacks to ensure a safe journey.
Comments (0)
Caroline 09.24.09 12:06pm
Awww! She's so cute!
---
Mandy 09.28.09 7:25pm
I love it. So cute! What a sweet smile.
---
Kent 09.28.09 7:25pm
Precious! Great pic.
---
Mandy 09.28.09 7:31pm
We had a great time during the photo shot!
---
Leave a Comment