Black Fry Day :
November 28, 2008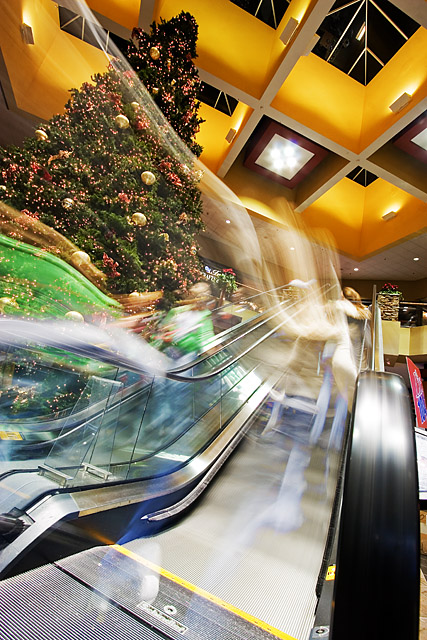 Image Data
File Name: 20D_69455
Model: Canon EOS 20D
Lens: Canon EF-S 10-22mm F/3.5-4.5 USM
Date: 11.28.08 4:25am
Focal Length: 11mm (18mm)
Shutter: 1 s
F-Stop: F11
ISO: 100
Ex Bias: +2/3
Program: Aperture priority
Metering Mode: Evaluative
Flash: Off
Focus Mode: Manual focus
Ami had to be at work at 3:45am for the mall opening at 4. Since I hadn't gone to bed yet, I was the lucky one to take her... And since mall security had their hands full with all the crazy shoppers, I was able to drag in my tripod and setup by one of the escalators with out getting thrown out.

The term "Black Friday" originated in Philadelphia in reference to the heavy traffic on that day. More recently, merchants and the media have used it instead to refer to the beginning of the period in which retailers are in the black (i.e., turning a profit).

Comments (0)
Leave a Comment