A Doored :
August 25, 2009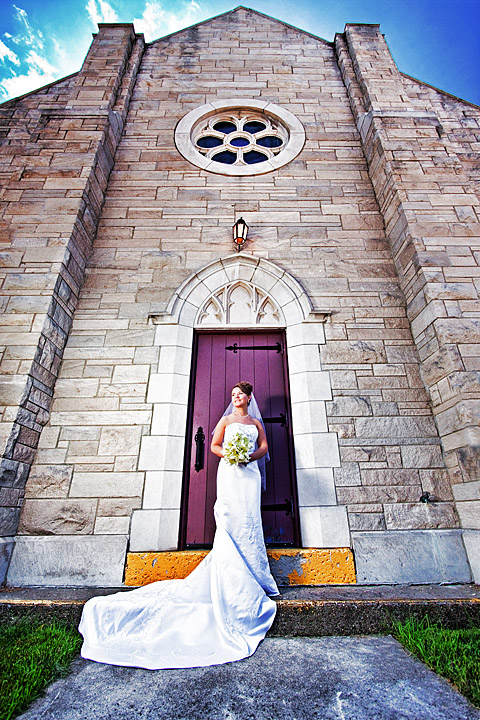 Image Data
File Name: 50D_58730
Model: Canon EOS 50D
Lens: Canon EF-S 10-22mm F/3.5-4.5 USM
Date: 08.22.09 12:19pm
Focal Length: 10mm (16mm)
Shutter: 1/320 s
F-Stop: F5.6
ISO: 200
Program: Manual
Metering Mode: Evaluative
Flash: Off
Focus Mode: One shot AF
No wedding would be complete without a little wide-angle architecture action.

Look, ma, I even held the camera straight! :P Well, one direction anyway.
Comments (0)
Colin 08.25.09 6:48am
Kudos for finding how to balance your lop-sided camera.
---
ami 08.25.09 9:04am
The camera's still lopsided... he was standing on a hill, so it all evened out! ;-Þ
---
Leave a Comment