Sun Stare :
June 25, 2009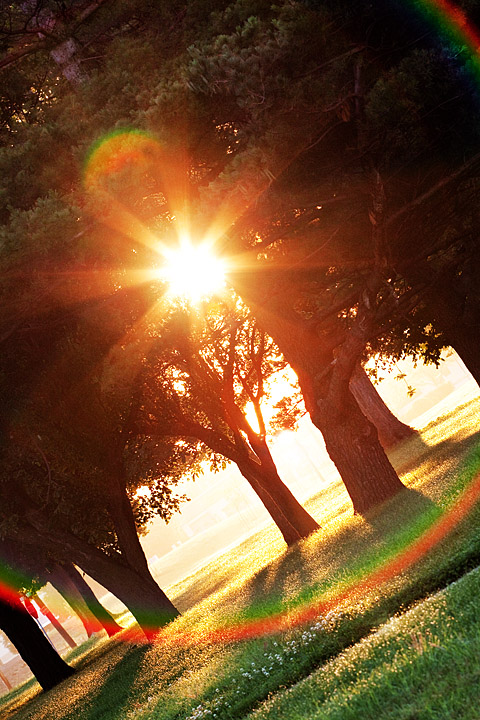 Image Data
File Name: 50D_39621
Model: Canon EOS 50D
Lens: Canon EF 70-200mm F/2.8L USM
Date: 06.20.09 6:04am
Focal Length: 130mm (208mm)
Shutter: 1/100 s
F-Stop: F8
ISO: 400
Program: Manual
Metering Mode: Evaluative
Flash: Off
Focus Mode: One shot AF
I sure do seem to be doing more than my fair share of shooting straight into light sources lately. I mean, seriously, how bad for you can staring straight into the sun really be?
Comments (0)
Eric Martin 06.25.09 8:28am
You might want to wear a welding mask while taking these types of shots from now on :)
---
MrJackson 06.25.09 9:26am
Who cares about your eyes, think about the sensor!
---
ami 06.25.09 2:24pm
I think I see a cache behind that tree!
---
Leave a Comment