Groove On :
May 13, 2009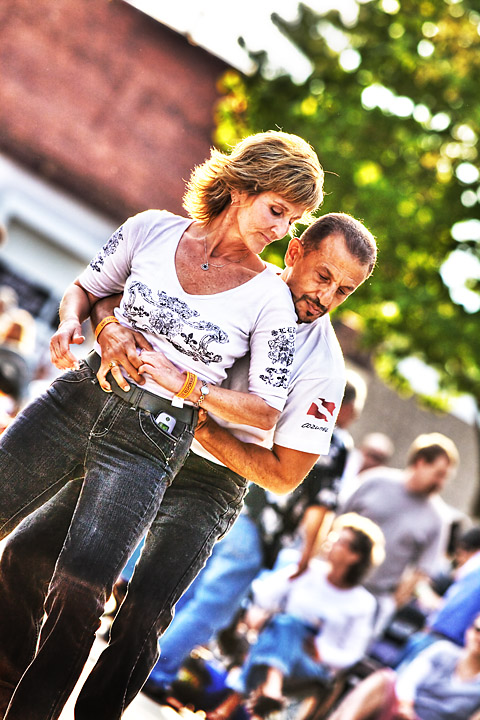 Image Data
File Name: 50D_28241
Model: Canon EOS 50D
Lens: Canon EF 70-200mm F/2.8L USM
Date: 05.07.09 6:31pm
Focal Length: 200mm (320mm)
Shutter: 1/800 s
F-Stop: F4
ISO: 200
Ex Bias: -1/3
Program: Aperture priority
Metering Mode: Evaluative
Flash: Off
Focus Mode: One shot AF
This couple was really going to town, showing off their Dance Dance Revolution moves while Back in the Day jammed at the Valley Junction Farmers Market/Music in the Junction.

It's always cool to see people like this who aren't afraid to be the only ones out there in the middle of the street, putting on an impromptu show for an unsuspecting audience who's just mindlessly sitting there in their lawn chairs.
Comments (0)
ami 05.13.09 1:12pm
This is coming from the guy who won't even take dance lessons with me?!?! If you did, then you too could be one of the cool people! :-Þ
---
Steve 05.13.09 2:06pm
I took dance lessons with my wife - you could be cool like me!
---
Jason Bradwell 05.14.09 10:04am
Wow, now there's some motivation...
---
ami 05.14.09 11:00am
thanks for ruining my chances at dance lessons, steve :-(
---
Leave a Comment