Fried Egg the 13th :
March 13, 2009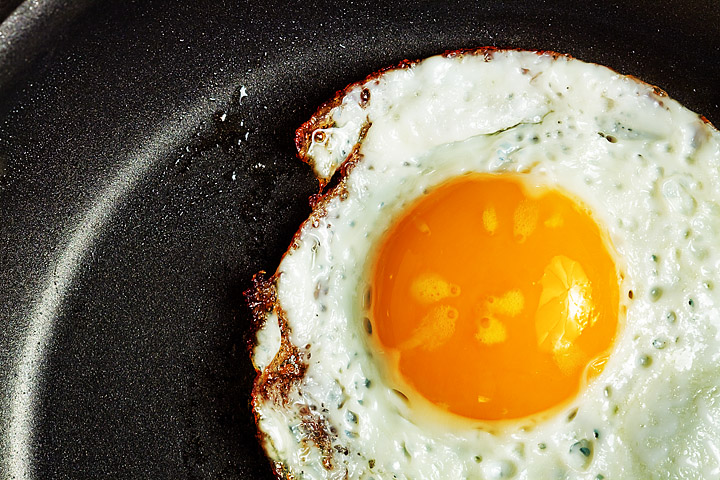 Image Data
File Name: 50D_14447
Model: Canon EOS 50D
Lens: Canon EF 100mm F/2.8 USM Macro
Date: 03.13.09 12:44am
Focal Length: 100mm (160mm)
Shutter: 1 s
F-Stop: F8
ISO: 100
Ex Bias: +1/3
Program: Aperture priority
Metering Mode: Evaluative
Flash: Off
Focus Mode: Manual focus
The second of three FT13ths this year :)

Hopefully you don't have both paraskavedekatriaphobia and ovaphobia (fear of eggs).

Interestingly enough, Alfred Hitchcock was afraid of eggs... "I'm frightened of eggs, worse than frightened, they revolt me. That white round thing without any holes... have you ever seen anything more revolting than an egg yolk breaking and spilling its yellow liquid? Blood is jolly, red. But egg yolk is yellow, revolting. I've never tasted it."
Comments (0)
Colin 03.13.09 6:35am
I see an umbrella reflection!
---
CubeNeighbor 03.13.09 8:42am
I thought that was a beak sticking out!
---
Leave a Comment