We Have the City Surrounded :
February 07, 2009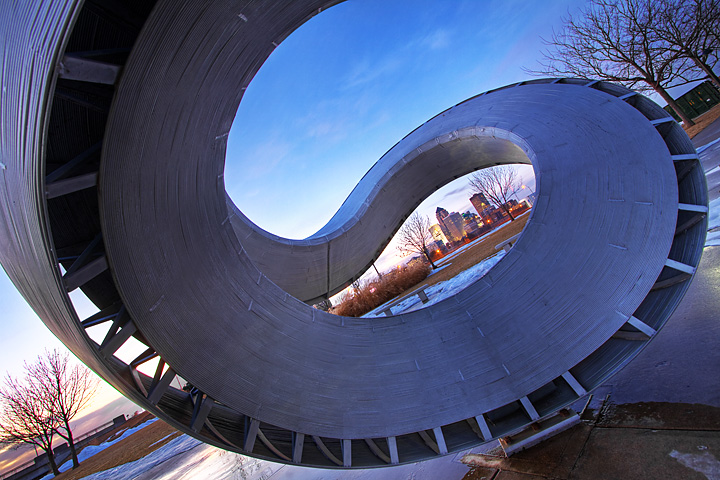 Image Data
File Name: 50D_09330
Model: Canon EOS 50D
Lens: Canon EF-S 10-22mm F/3.5-4.5 USM
Date: 02.06.09 5:57pm
Focal Length: 10mm (16mm)
Shutter: 2 s
F-Stop: F8
ISO: 100
Ex Bias: -1
Program: Aperture priority
Metering Mode: Evaluative
Flash: Off
Focus Mode: Manual focus
The skyline of Des Moines changed during the 1970s and 1980s as several new skyscrapers were built. Before then, the 1924 19-story Equitable Building, was the tallest building in the city and the state. That changed when the 25-story Financial Center was completed in 197 and the 36-story Ruan Center in 1974. They were later joined in 1981 by the 33-story Marriott hotel, the 25-story Hub Tower and 25-story Plaza Building in 1985. Iowa's tallest building, Principal Financial Group's 45-story tower at 801 Grand was completed in 1991 and the 19-story EMC Insurance Building joined the team in 1997. The Des Moines skywalk system began to take shape during the 1980s. The skywalk system is now more than three miles long and connects most main downtown buildings.
Comments (0)
Leave a Comment