Sfear :
January 27, 2009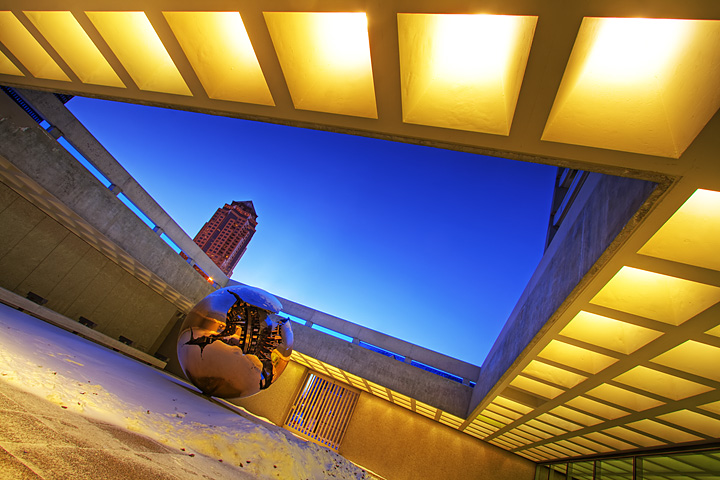 Image Data
File Name: 50D_02733
Model: Canon EOS 50D
Lens: Canon EF-S 10-22mm F/3.5-4.5 USM
Date: 12.20.08 5:13pm
Focal Length: 10mm (16mm)
Shutter: 1 s
F-Stop: F8
ISO: 100
Program: Aperture priority
Metering Mode: Evaluative
Flash: Off
Focus Mode: Manual focus
Another view of that phunky sphere outside the American Enterprise building from last month.
And as long as we're talking about spheres and how this world wouldn't exist without them, be sure you never forget...

Comments (0)
Colin 01.27.09 7:04am
Hooray for calculus.
---
Julian 01.27.09 9:45am
MUST FIND φ!!!
---
Leave a Comment