Gggghost Kitteh! :
October 07, 2008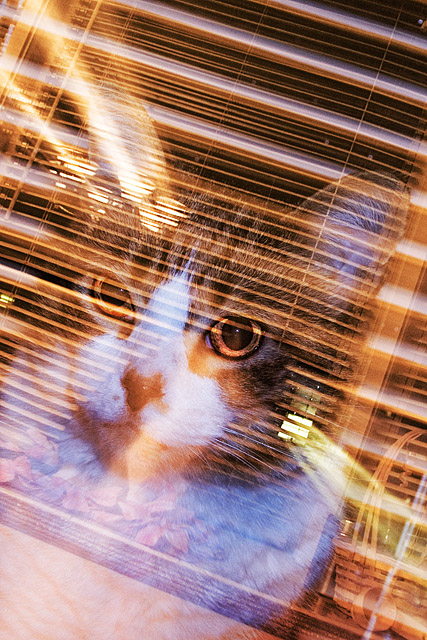 Image Data
File Name: 20D_62419
Model: Canon EOS 20D
Lens: Canon EF-S 17-85mm F4-F5.6 IS USM
Date: 10.06.08 11:16pm
Focal Length: 85mm (136mm)
Shutter: 6 s
F-Stop: F11
ISO: 200
Program: Aperture priority
Metering Mode: Evaluative
Flash: On
Flash Bias: -2 EV
Flash Details: External flash, E-TTL
Focus Mode: One shot AF
Do you hear unexplained mrowing sounds in the middle of the night? Mysterious cheeseburger disappearances? Do you constantly have the feeling of something kneading your back in your sleep? Furniture constantly being torn to shreds? Nose prints randomly appearing all over your windows? Find yourself buying excess tuna for no particular reason? Mice problem suddenly go away?

You might be haunted by a ghost kitteh!

Most ghost kittehs are harmless souls, as long as you keep that sand pit in the basement clean. Unless you're being haunted by a ghost puma. Then you're probably just screwed. Good luck.
Comments (0)
Leave a Comment