Make Like a Tree :
August 22, 2008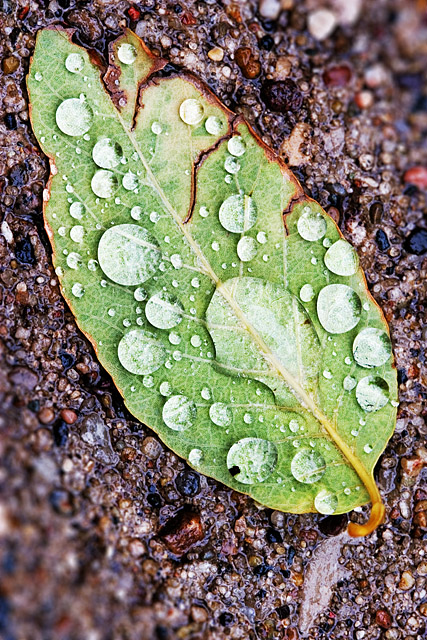 Image Data
File Name: 20D_47716
Model: Canon EOS 20D
Lens: Canon EF 100mm F/2.8 USM Macro
Date: 08.21.08 5:33pm
Focal Length: 100mm (160mm)
Shutter: 1/100 s
F-Stop: F8
ISO: 400
Program: Aperture priority
Metering Mode: Evaluative
Flash: Off
Focus Mode: One shot AF
In botany, a leaf is an above-ground plant organ specialized for photosynthesis. For this purpose, a leaf is typically flat (laminar) and thin, to expose the cells containing chloroplast to light over a broad area, and to allow light to penetrate fully into the tissues. Leaves are also the sites in most plants where transpiration and guttation take place. Leaves can store food and water, and are modified in some plants for other purposes. The comparable structures of ferns are correctly referred to as fronds. Furthermore, leaves are prominent in the human diet as leaf vegetables.
Comments (0)
Biff Tannen - Web
08.22.08 12:34am
"Make like a tree and get out of here."
---
Leave a Comment