Bridging the Tracks :
July 28, 2008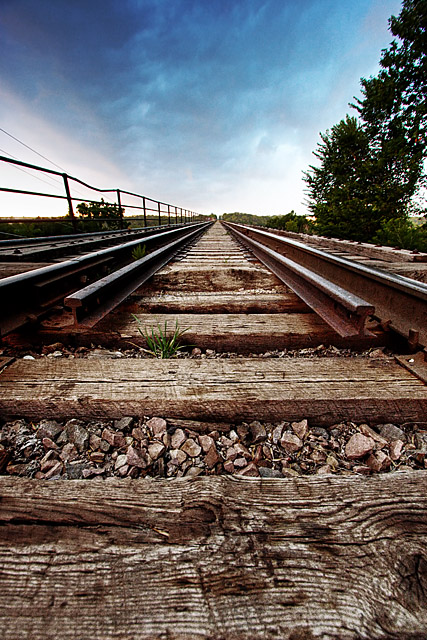 Image Data
File Name: 20D_39041
Model: Canon EOS 20D
Lens: Canon EF-S 10-22mm F/3.5-4.5 USM
Date: 07.27.08 3:19pm
Focal Length: 10mm (16mm)
Shutter: 1/10 s
F-Stop: F5.6
ISO: 800
Program: Aperture priority
Metering Mode: Evaluative
Flash: Off
Focus Mode: Manual focus
Under the right circumstances, transporting freight by train is highly economic, and also more energy efficient than transporting freight by road. Rail freight is most economic when freight is being carried in bulk and over long distances, but is less suited to short distances and small loads.

The main disadvantage of rail freight is its lack of flexibility. For this reason, rail has lost much of the freight business to road competition. Many governments are now trying to encourage more freight onto trains, because of the benefits that it would bring.
Comments (0)
Leave a Comment