Kleenexablowyernose :
July 14, 2008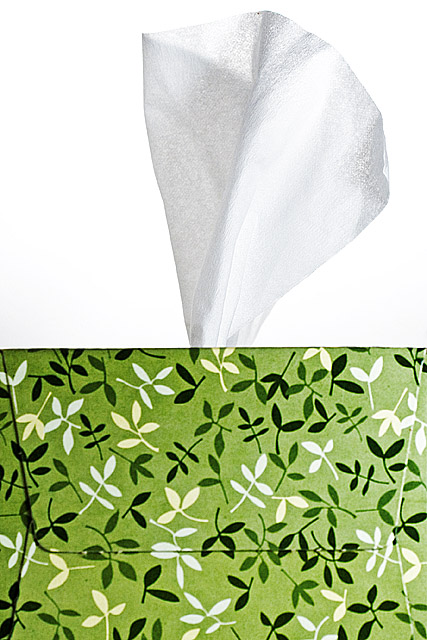 Image Data
File Name: 20D_35094
Model: Canon EOS 20D
Lens: Canon EF 100mm F/2.8 USM Macro
Date: 07.14.08 12:25am
Focal Length: 100mm (160mm)
Shutter: 1/6 s
F-Stop: F8
ISO: 200
Ex Bias: +1
Program: Aperture priority
Metering Mode: Evaluative
Flash: Off
Focus Mode: Manual focus
The material from which Kleenex is made was originally called "Cellucotton," and was designed by Kimberly-Clark during World War I. It came to be used in gas mask filters during the war as a replacement for cotton, which was in high demand for use as a surgical dressing.

The Kimberly-Clark Corporation created the first facial tissue in 1924 and originally marketed them as a way to remove cold cream. By the 1930s, Kleenex was being marketed with the slogan "Don't Carry a Cold in Your Pocket" and its utilization as a disposable handkerchief replacement became predominant.

The popularity of the product has led to the use of its name to refer to any facial tissue, regardless of the brand. Many dictionaries now include definitions in their publications defining it as such.
Comments (0)
Leave a Comment