Cater Pill :
July 15, 2008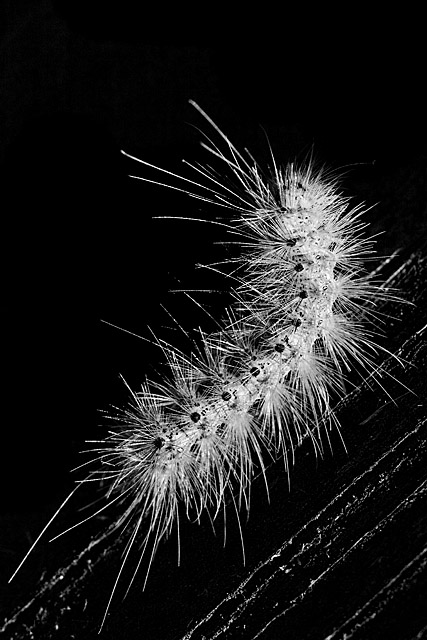 Image Data
File Name: 20D_35355
Model: Canon EOS 20D
Lens: Canon EF 100mm F/2.8 USM Macro
Date: 07.14.08 5:58pm
Focal Length: 100mm (160mm)
Shutter: 1/250 s
F-Stop: F8
ISO: 400
Ex Bias: -4/3
Program: Aperture priority
Metering Mode: Evaluative
Flash: Off
Focus Mode: One shot AF
Caterpillars have 4,000 muscles humans have 629). They move through contraction of the muscles in the rear segments pushing the blood forward into the front segments elongating the torso. The average caterpillar has 248 muscles in the head segment alone.

Caterpillars have been called "eating machines", and eat leaves voraciously. Most species shed their skin four or five times as their bodies grow, and they eventually pupate into an adult form. Caterpillars grow very quickly. A tobacco hornworm will increase its weight ten-thousand-fold in less than twenty days!
Comments (0)
Leave a Comment