Torn :
March 11, 2013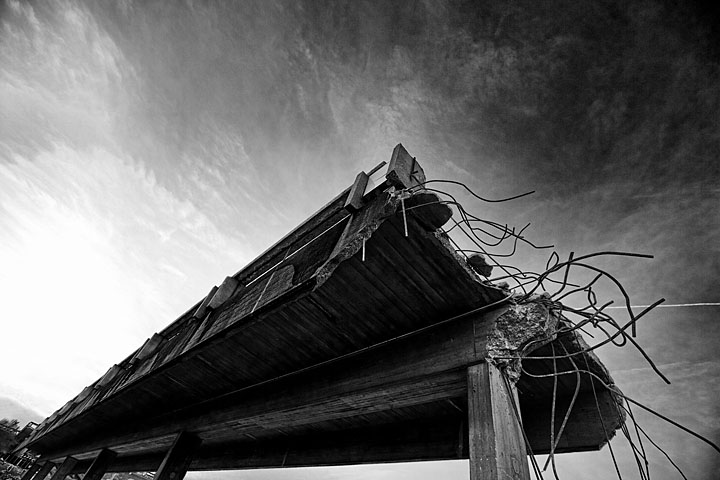 Image Data
File Name: 5D3_13418
Model: Canon EOS 5D Mark III
Lens: EF 16-35mm F/2.8L II USM
Date: 03.07.13 5:58pm
Focal Length: 16mm (16mm)
Shutter: 1/60 s
F-Stop: F5.6
ISO: 400
Ex Bias: +1 EV
Program: Aperture priority
Metering: Multi-segment
Focus Distance: 1.63 m
Apparently they're tearing down the majority of the cool elevated walkways in the Iowa State Center as part of some "Courtyard Improvements".
Comments (0)
Eric Martin 03.12.13 2:37pm
Post apocalyptic! Cool pic.
---
Leave a Comment