April & Andy :
June 01, 2008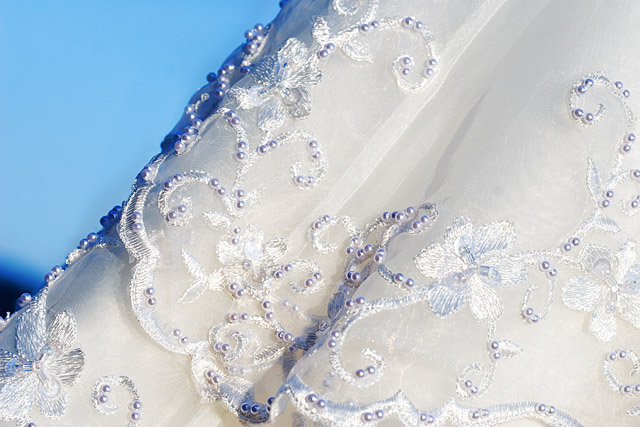 Image Data
File Name: 20D_26040
Model: Canon EOS 20D
Lens: Canon EF 100mm F/2.8 USM Macro
Date: 05.31.08 7:42pm
Focal Length: 100mm (160mm)
Shutter: 1/500 s
F-Stop: F7.1
ISO: 200
Ex Bias: +2/3
Program: Aperture priority
Metering Mode: Evaluative
Flash: Off
Focus Mode: One shot AF
Our friends April & Andy were joined in the matrimony of holiness we call marriage yesterday afternoon. April was kind enough to let me shoot some detail shots of the embroidery/beading/whateveryoucallit work on her dress. So, here you have it...

Also shot a couple hundred photos of the reception funtivities for them, since their hired photographer didn't stick around long.
Comments (0)
Leave a Comment