Buh-buh buh-boot :
May 29, 2008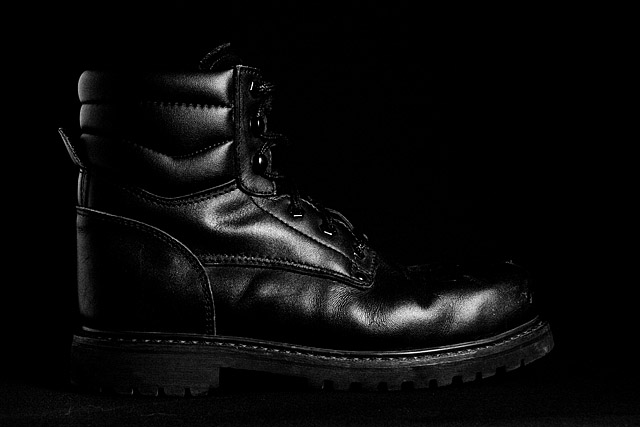 Image Data
File Name: 20D_25530
Model: Canon EOS 20D
Lens: Canon EF-S 17-85mm F4-F5.6 IS USM
Date: 05.28.08 11:54pm
Focal Length: 44mm (70mm)
Shutter: 1 s
F-Stop: F8
ISO: 400
Program: Manual
Metering Mode: Evaluative
Flash: Off
Focus Mode: Manual focus
W00t! 150 photos down! ;)

Most leather is made of cattle skin, but many exceptions exist. Lamb and deer skin are used for soft leather in more expensive apparels. Deer and elk skin are widely used in work gloves and indoor shoes. Pigskin is used in apparel and on seats of saddles.

Kangaroo skin is used to make items which need to be strong but flexible. It is favored by some motorcyclists for use in Motorcycle Leathers specifically because of its lighter weight and higher abrasion resistance compared with cowhide, thus providing greater protecting in case of a fall on the roadway.
Comments (0)
Leave a Comment