Congraduation :
May 25, 2008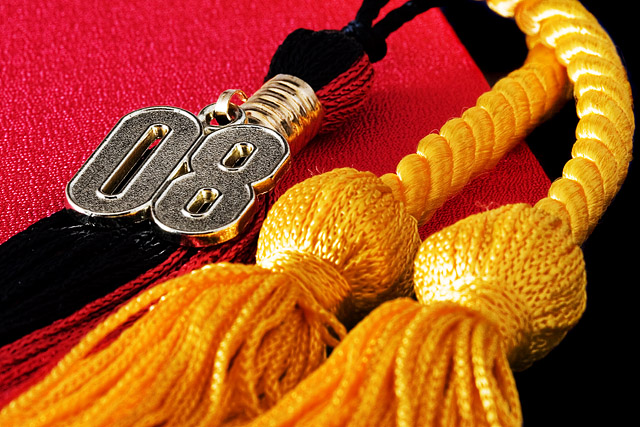 Image Data
File Name: 20D_25088
Model: Canon EOS 20D
Lens: Canon EF 100mm F/2.8 USM Macro
Date: 05.24.08 9:52pm
Focal Length: 100mm (160mm)
Shutter: 1/250 s
F-Stop: F16
ISO: 200
Program: Manual
Metering Mode: Evaluative
Flash: On
Flash Details: Manual
Focus Mode: One shot AF
Hard to believe, but my little brother is graduating from Fort Dodge Senior High today. Guess they'll let anybody graduate now-a-days. ;) Also hard to believe that next year will be my 10 year reunion.

He'll also by copying me by attending Iowa State University in the fall. But computer engineering is a bit different than the graphic design program that I graduated from 5 years ago. Hope he knows what he's getting himself into; I know that program is murder. Just stay aways from the Jägermeister :P

Anyway, congrats K-Bizzle.
Comments (0)
Ami Bradwell 05.25.08 8:03am
Congrats Kyle!!! I'm more excited to see how you're gonna fit all that hair under the cap!!
---
Colin 05.25.08 10:32am
Oh it's not *that* hard... ;)
---
Leave a Comment