911x10 :
September 11, 2011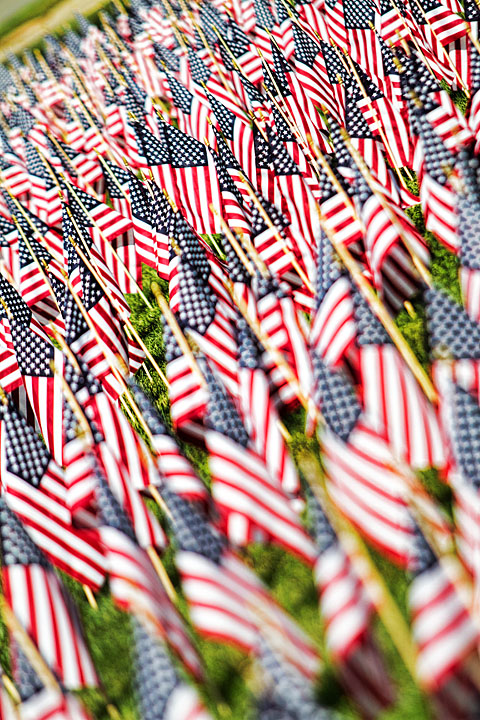 Image Data
File Name: 7D_246970
Model: Canon EOS 7D
Lens: EF 70-200mm F/2.8L USM
Date: 09.10.11 3:35pm
Focal Length: 200mm (320mm)
Shutter: 1/6400 s
F-Stop: F2.8
ISO: 200
Ex Bias: +2/3 EV
Program: Aperture priority
Metering: Multi-segment
Focus Distance: 13.80 m
On this 10th anniversary of the 9/11 attacks, 2,977 flags were placed on the Iowa State Capitol grounds to honor those who lost their lives in 2001.
Comments (0)
someone 09.12.11 11:23am
Saw those on Saturday. Thought it was interesting. My biggest question was whether or not the flags were made in China...
---
Leave a Comment