Holy Hotness! :
July 25, 2011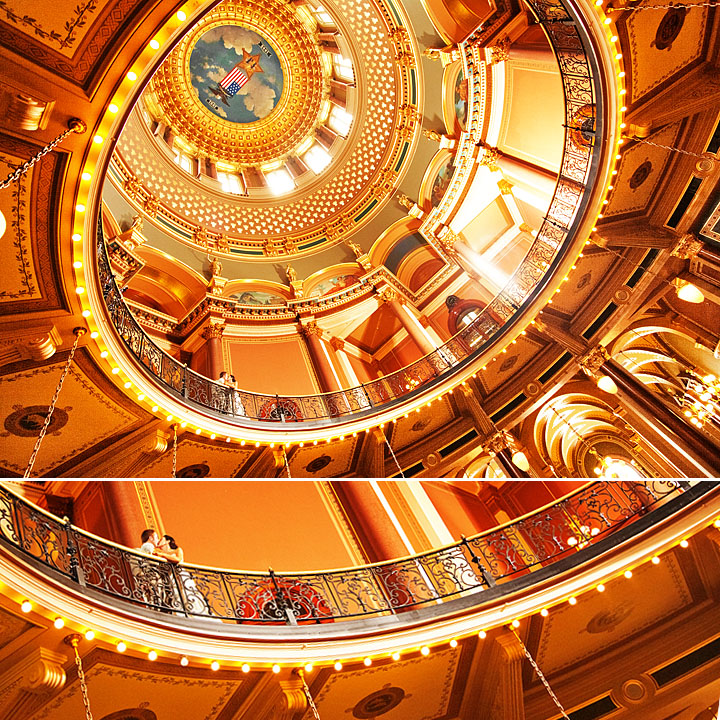 Image Data
File Name: 50D_155608
Model: Canon EOS 50D
Lens: EF-S 10-22mm F/3.5-4.5 USM
Date: 07.23.11 2:46pm
Focal Length: 10mm (16mm)
Shutter: 1/125 s
F-Stop: F5
ISO: 800
Program: Manual
Metering: Multi-segment
Focus Distance: 4.29 m
Reese & Katie couldn't have picked a hotter day for their all-outdoor wedding if they had tried!

At least we were able to seek some minor relief from the heat inside the Capitol... It turned out to be only minor, since they apparently don't run the AC on the weekend...

Good thing I had the forethought to reclaim all my sweat that day, which can now be used to overcome the drought in a small country.

I've included the second image, in case you doubted the lovely couple was actually in this shot :P
Comments (0)
BethAnn Crawford 07.25.11 4:06pm
Beautiful!
---
Leave a Comment