Better Than Nothin... I Guess :
December 21, 2010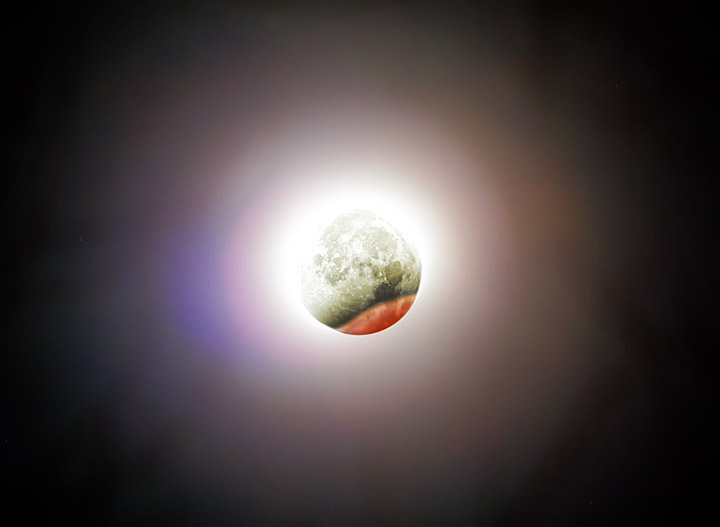 Image Data
File Name: 7D_148777
Model: Canon EOS 7D
Lens: EF 70-200mm F/2.8L USM +2.0x
Date: 12.21.10 3:51am
Focal Length: 390mm (624mm)
Shutter: 1 s
F-Stop: F8
ISO: 200
Program: Manual
Metering: Multi-segment
Focus Distance: Infinity
The first total lunar eclipse to fall on the winter solstice since 1638, and this is all I get.

It'd been solid cloud cover all day, and the first times I went out to check on the eclipse, that still stood true. When I remembered to wander back outside about 3:30, it had completely cleared off! But the eclipse was practically over :(

Oh well, I guess there's always 2094.
Comments (0)
Ami 12.21.10 7:08am
Where's the green cheese? :(
---
Leave a Comment