Neil Goes Camping :
September 03, 2010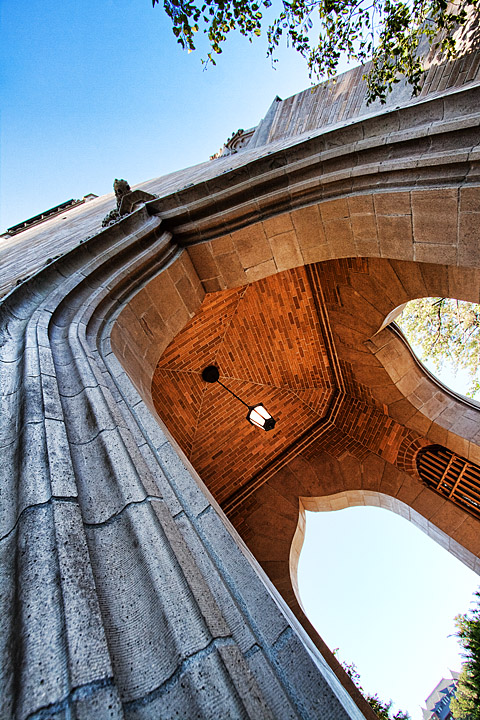 Image Data
File Name: 50D_112866
Model: Canon EOS 50D
Lens: EF-S 10-22mm F/3.5-4.5 USM
Date: 08.27.10 6:17pm
Focal Length: 10mm (16mm)
Shutter: 1/125 s
F-Stop: F5.6
ISO: 200
Ex Bias: -1 EV
Program: Aperture priority
Metering: Multi-segment
Focus Distance: 1.19 m
The campanile was constructed in 1897-1898 as a memorial to Margaret MacDonald Stanton, Iowa State's first dean of women. It stands 110 feet tall on a 16 by 16 foot base, costing $6,510.20 to construct. That's about $165,658 in today's dollars, which still seems pretty cheap for what it is.
Comments (0)
Eric Martin 09.07.10 4:41pm
Kinda odd that they would erect a large phallic structure as a memorial to the first dean of women.
---
Jason Bradwell 09.08.10 8:42am
Haha, nice!
---
Leave a Comment