Froggy Morn' :
April 05, 2008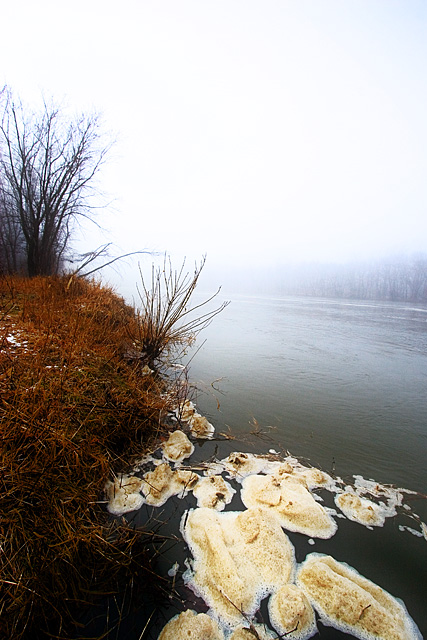 Image Data
File Name: 20D_19115
Model: Canon EOS 20D
Lens: Canon EF-S 10-22mm F/3.5-4.5 USM
Date: 04.04.08 8:46am
Focal Length: 10mm (16mm)
Shutter: 1/250 s
F-Stop: F8
ISO: 200
Ex Bias: +1/3
Program: Aperture priority
Metering Mode: Evaluative
Flash: Off
Focus Mode: One shot AF
Woke up yesterday morning to snow on the ground and dense fog in the air. Made the executive decision to stop and take some photos on the way to work. I did a great job of saturating my socks and soaking my jeans up to my knees with skanky water. Good times.

I'm not quite sure what that foamy white crap in the river was, but it sure looks mighty tasty. Hope it's not at all related to the dead deer that was lying nearby...
Comments (0)
Leave a Comment