Going Up? :
August 07, 2010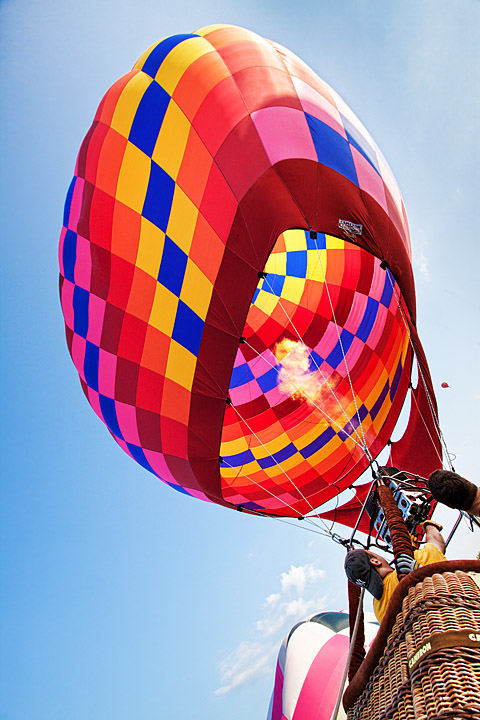 Image Data
File Name: 50D_118146
Model: Canon EOS 50D
Lens: EF-S 10-22mm F/3.5-4.5 USM
Date: 08.07.10 7:33am
Focal Length: 10mm (16mm)
Shutter: 1/320 s
F-Stop: F5.6
ISO: 200
Ex Bias: +1/3 EV
Program: Aperture priority
Metering: Multi-segment
Focus Distance: 1.19 m
Stumbled out of bed at 4:30 this morning to head down to Indianola with Don to catch the morning balloon launch on the last day of the Balloon Classic. I'd never seen a launch up close, and it was awesome to see all the weather science and mind games that goes into determining where to launch the balloon from, in order to hit their targets along the way, and nail the final landing location. It is a contest, after all. The balloons fill amazingly quick with an industrial size fan, then take off just couple minutes later once the burner has heated the inside air enough to expand and fully inflate the envelope.

We followed the pack of ~30 trucks as they stopped in several locations, eventually splitting into smaller groups and gaining permission to launch from the location they determined best by the piball helium balloons they release and track to show the actual air current direction and speed.
Comments (0)
Ami's momma 08.07.10 12:24pm
If Jason would have taken a total eclipse, would Ami have gotten her total credit??
---
Leave a Comment