Enter Sarah's World :
June 20, 2010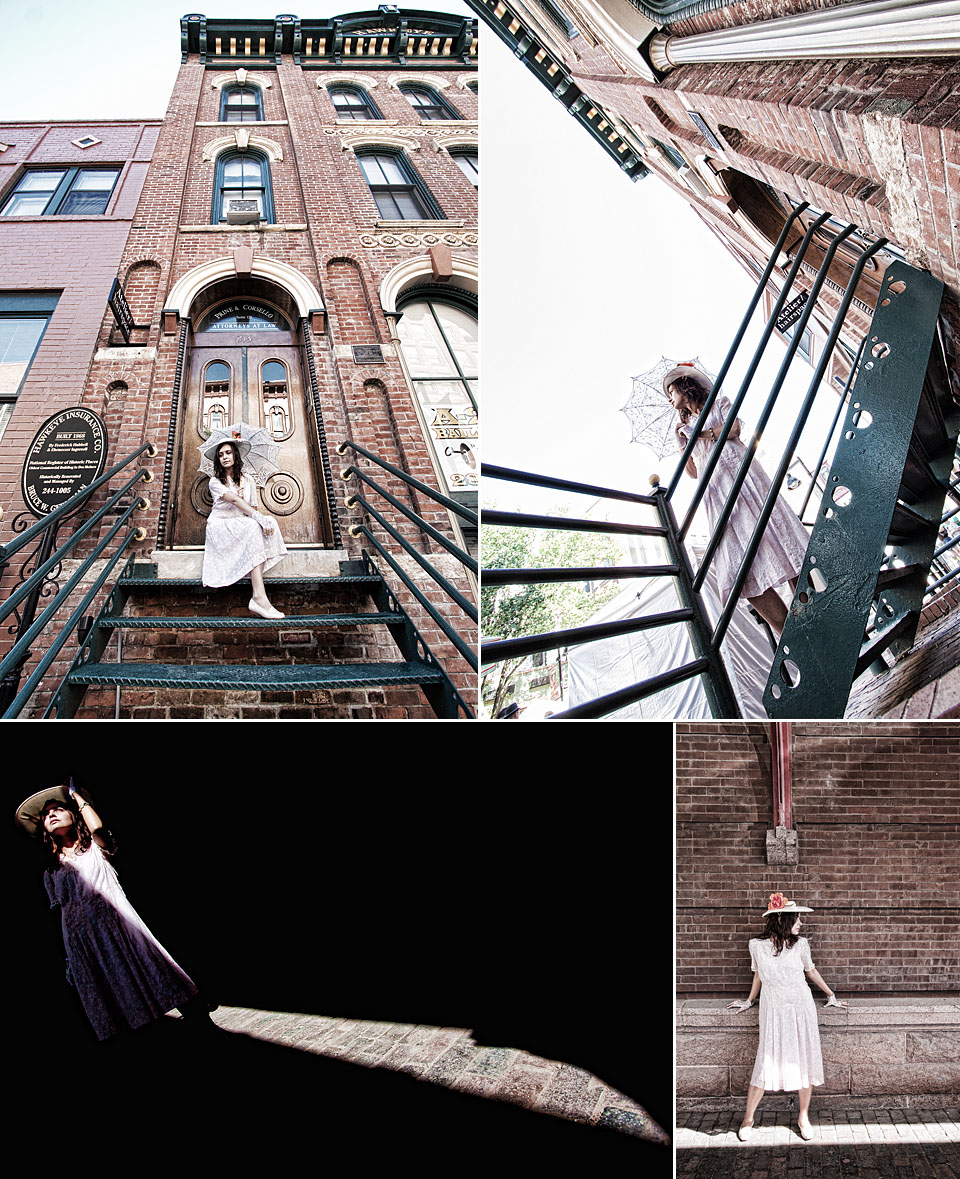 Image Data
File Name: 50D_109136
Model: Canon EOS 50D
Lens: EF-S 10-22mm F/3.5-4.5 USM
Date: 06.19.10 9:00am
Focal Length: 10mm (16mm)
Shutter: 1/60 s
F-Stop: F5.6
ISO: 400
Program: Manual
Metering: Multi-segment
Focus Distance: 1.19 m
Thanks to Jerry (and Sarah), we got to take a quick peek inside of Sarah's world yesterday morning.

Jerry has been working on an amazing series with this model, telling a unique story of Sarah's life. For this portion of the series, he invited any photographer to wanted to show up downtown to the farmers market, where Sarah would be dressed in her vintage attire. It was quite interesting the looks Sarah got from the downtown crowd, and the questions we got about the paparazzi following her around. We headed back to IKONIX for an afternoon studio sessions as well.

Here's a few of my wide-angle favorites. Appears Canon did indeed actually provide me with a working copy of that lens now!
Comments (0)
Leave a Comment