Fighting for Air :
March 01, 2010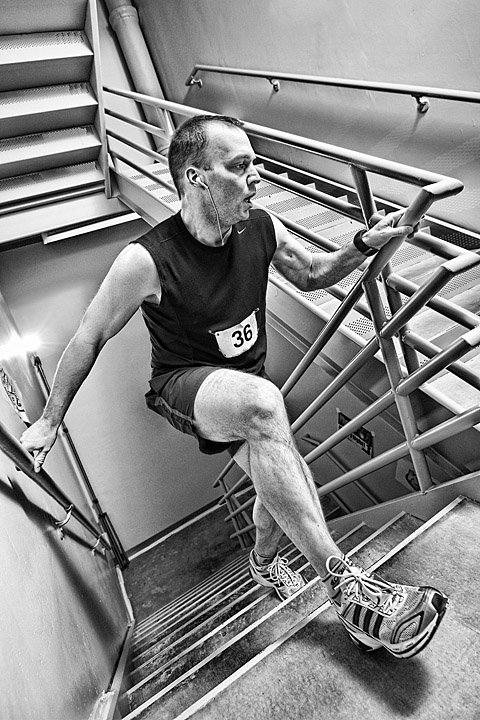 Image Data
File Name: 7D_41969
Model: Canon EOS 7D
Lens: EF-S 10-22mm F/3.5-4.5 USM
Date: 02.28.10 8:04am
Focal Length: 12mm (19mm)
Shutter: 1/250 s
F-Stop: F4
ISO: 200
Program: Manual
Metering: Multi-segment
Focus Distance: 4.29 m
Yesterday was the annual " Fight for Air CLIMB" (formerly the 801 Grand Powerclimb) fundraiser for the American Lung Association held at 801 Grand, the tallest building in Iowa.

Colin helped out in the stairwell, where we had 4 cameras running, (two on an automatic laser trigger he created) with over 6000 photos shot of the 1000+ climbers. Tom & Dawn helped out at the top & bottom.

Below is a video of over 1040 photos, in 42 seconds.


Comments (0)
Colin 03.01.10 8:16am
Word.
---
someone 03.01.10 9:56pm
You needed music with the video. For your consideration: http:\/\/bit.ly\/9nIxzV
---
Leave a Comment