Multiviews :
January 23, 2010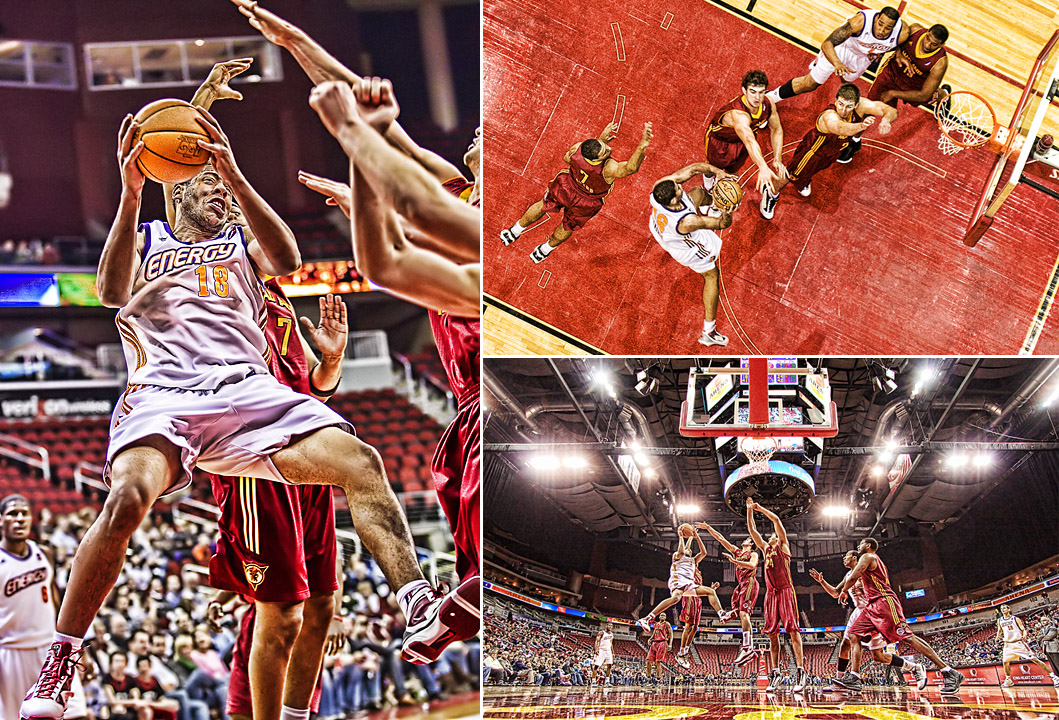 Image Data
File Name: 7D_25986
Model: Canon EOS 7D
Lens: EF 70-200mm F/2.8L USM
Date: 01.22.10 8:53pm
Focal Length: 70mm (112mm)
Shutter: 1/640 s
F-Stop: F2.8
ISO: 1600
Program: Manual
Metering: Multi-segment
Focus Distance: 13.80 m
So, you said you wanted 3 views on the exact same moment in time, did you? Well, here you go. Same play, 3 angles, same microsecond.

This is the Iowa Energy vs the Mad Ants (who came up with that name!?). Had catwalk access to setup strobes and a remote camera! Shooting another game tonight. Supposed to be some actual NBA photogs there tonight.
Comments (0)
Matt
01.23.10 3:09pm
WOW great shot and great planning for the shot.
---
Christopher - Web
01.25.10 11:30am
Holy cow!
---
Uncle Dan
01.25.10 11:52am
But did he score?
---
Leave a Comment