Sys.bro :
November 08, 2009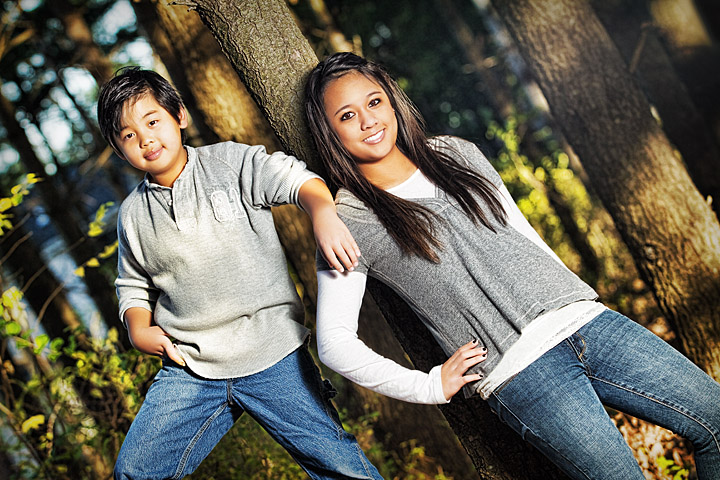 Image Data
File Name: 7D_11598
Model: Canon EOS 7D
Lens: Canon EF 70-200mm F/2.8L USM
Date: 11.07.09 3:37pm
Focal Length: 100mm (160mm)
Shutter: 1/200 s
F-Stop: F4
ISO: 100
Program: Manual
Metering Mode: Evaluative
Flash: Off
Focus Mode: One shot AF
Had the pleasure of capturing family photos of my boss's family yesterday. Yeah, the owner/president/CEO/allthatjazz of my day job. Would you believe that's him on the left? I didn't think so.

Had a fun time with a great family. Here's their two kids, thoroughly enjoying that nubby pine in their backs.
Comments (0)
Leave a Comment