Sneaking Kisses :
October 18, 2009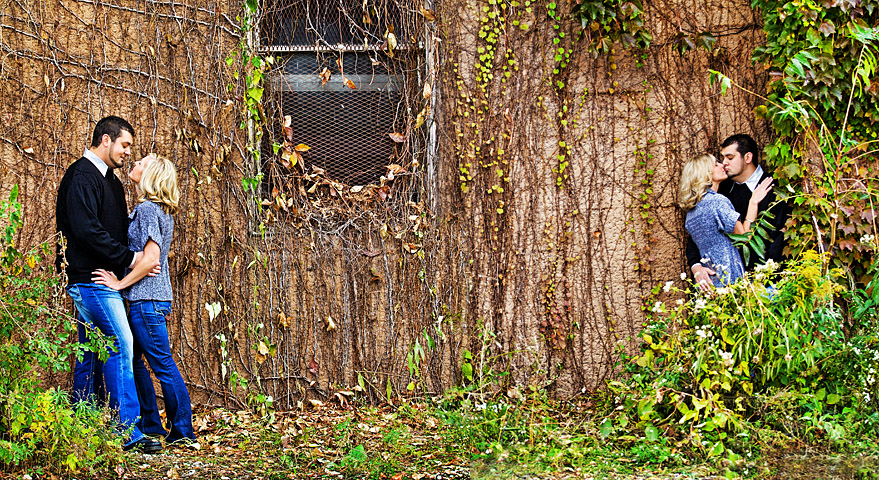 Image Data
File Name: 7D_07309
Model: Canon EOS 7D
Lens: Canon EF 70-200mm F/2.8L USM
Date: 10.17.09 4:25pm
Focal Length: 73mm (117mm)
Shutter: 1/320 s
F-Stop: F2.8
ISO: 200
Program: Aperture priority
Metering Mode: Evaluative
Focus Mode: One shot AF
Renee & Tyler still have over 10 months to go, but have the wedding practically all planned.

You can clearly see I've managed to capture the secret to their efficiency... cloning.

Speaking of cloning... sorry you guys had to miss yesterday's Clone's game. I'm sure watching me climb on stuff was much more entertaining anyway ;)
Comments (0)
renee 10.19.09 8:31am
that is awesome!! i love it!! :)
---
Robin 10.20.09 8:15am
This is VERY cool and fun! Love you Ty and Ren!! Nice job Jason!
---
Leave a Comment