Run & Tackle :
October 06, 2009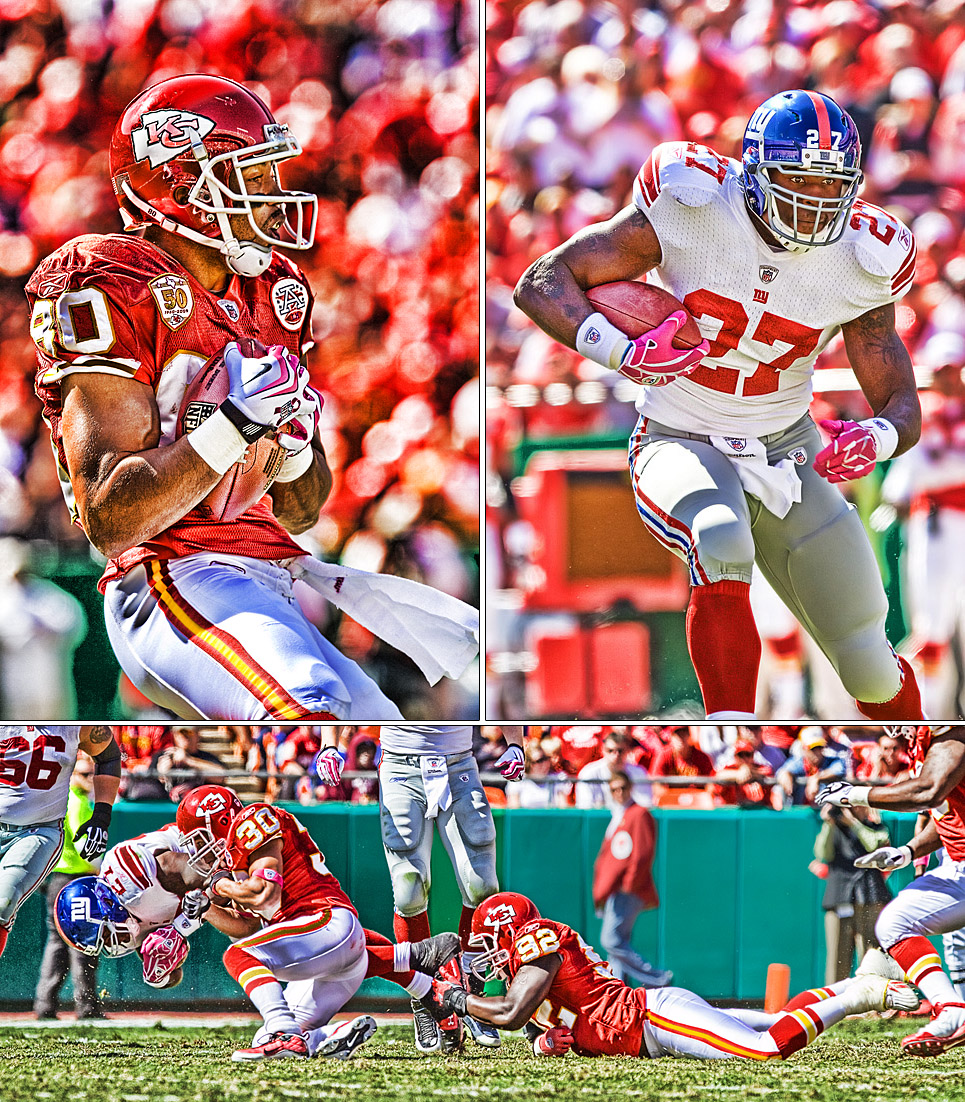 Image Data
File Name: 7D_03510
Model: Canon EOS 7D
Lens: Canon EF 300mm F/2.8L IS USM
Date: 10.04.09 12:55pm
Focal Length: 300mm (480mm)
Shutter: 1/800 s
F-Stop: F4
ISO: 200
Ex Bias: +1/3
Program: Aperture priority
Metering Mode: Evaluative
Flash: Off
Focus Mode: AI servo AF
Wow, this must be some kinda record... You get three-in-one today! Those of you running low-res monitors, have fun scrolling up, down & to the side :P
Lets hope the Chiefs can start to turn their 0-4 season around soon!
Here's a couple lame vids from the inside the stadium...
Arrowhead 1
Arrowhead 2
Comments (0)
Spedlio - Web
10.06.09 5:38pm
Awsome! Love the new lens! And yes, having a low-res monitor is no fun jumping around to look at the picture. Can't wait to see the rest of them
---
Karma
10.06.09 8:44pm
Very cool pics, Jason...
---
Jodi Fawcett
11.12.09 9:13am
Jason,
I am a friend of your mother-in-law, Cori. She gave me the website and it is neat. I have a friend hows husband and sons anre huge Ginat fans. I thought maybe she might be interested in purchasing some photos for Christmas. Do you have a price list you can forward me?
---
Leave a Comment