Vietnamunion :
September 21, 2009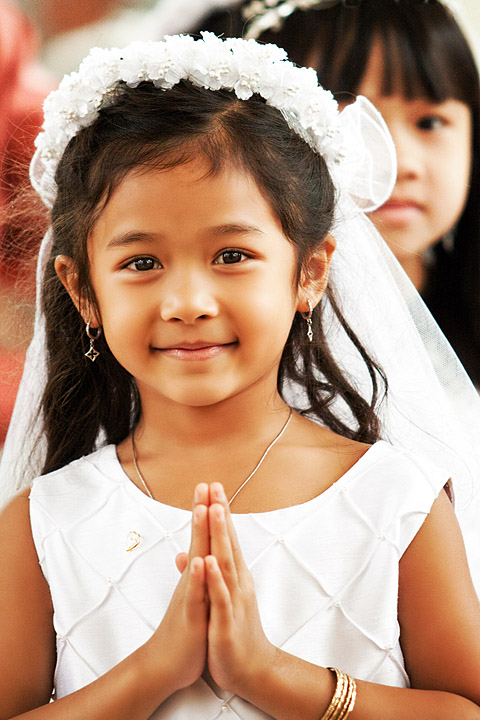 Image Data
File Name: 50D_65883
Model: Canon EOS 50D
Lens: Canon EF 70-200mm F/2.8L USM
Date: 09.20.09 10:23am
Focal Length: 200mm (320mm)
Shutter: 1/320 s
F-Stop: F2.8
ISO: 800
Program: Aperture priority
Metering Mode: Evaluative
Flash: Off
Focus Mode: One shot AF
This young lady stopped me to ask if I liked taking pictures. Duh ;) I then asked her if she liked having her picture taken, to which she responded with a definite, "no!" Maybe this shot & others from today will change her mind ;)

This image is from my first Catholic church experience... First entirely in Vietnamese, anyway. 16 received their first communion at St. Peter yesterday morning. Probably as close to being in a foreign land as I'll be experiencing for a while.
Comments (0)
Leave a Comment