Is Film Dead? :
February 26, 2008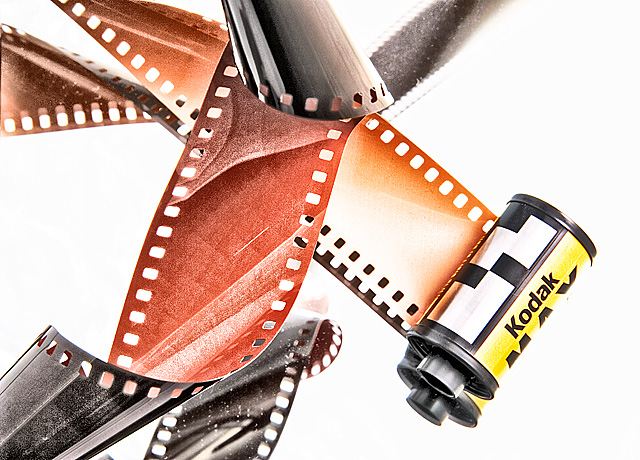 Image Data
File Name: 20D_16091
Model: Canon EOS 20D
Lens: Canon EF-S 17-85mm F4-F5.6 IS USM
Date: 02.25.08 10:35pm
Focal Length: 85mm (136mm)
Shutter: 8 s
F-Stop: F16
ISO: 200
Ex Bias: +2
Program: Aperture priority
Metering Mode: Evaluative
Flash: Off
Focus Mode: Manual focus
Film is definitely not dead, but its mainstream use is rapidly on the decline. Even Polaroid just recently announced it will stop making instant Polaroid film! I think my mom is the only person left buying disposable cameras. ;)

Film still has its place, but I doubt I will ever go back. Cost & convenience are the major factors. When I first really got into photography back in 2002, for my color work I shot Fuji Sensia 100 slide film. At $10 for a 36 exposure roll and $7 for processing, you're looking at about $.47/photo! And you still don't have a print. Scanning slides is also quite time consuming.

Since I acquired my Canon 20D a bit over 2 years ago, I have shot over 16,000 photos. Shooting 16,000 slides would have cost me over $7,500! Now, I know if I were still shooting film, I wouldn't have shot 16,000 frames in a 2 year period. But that is the great thing about digital. This photo a day site could never exist without digital!

Digital is already surpassing most 35mm films in resolution. Large format cameras are eventually limited by the resolving power of the lens, not the film. I'm sure it isn't all that far off before high-end digital reaches this limit as well.
Comments (0)
rpw - Web
02.26.08 3:08pm
You mentioned that scanning is time consuming. Absolutely! Who has time for that? This is my shameless pitch for a photo scanning service that offers high quality and great prices for anyone out there with large quantities of slides, neg, prints, etc that want to digitize and preserve their legacy imagery. Check out www.scanresolve.com. Again, sorry for the shameless pitch but this is a great service that I strongly believe in. Thanks!
---
Mom
02.27.08 8:55pm
Just for the record - I turned in my disposable camera to be developed a few days ago and I did not buy another one! There still may be hope after all.
---
Leave a Comment