Eat'n Stairs for Dinner :
February 25, 2009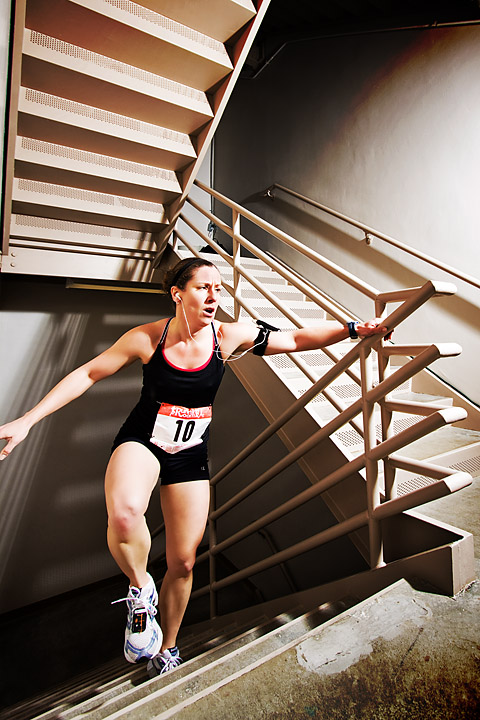 Image Data
File Name: 50D_11479
Model: Canon EOS 50D
Lens: Canon EF-S 10-22mm F/3.5-4.5 USM
Date: 02.22.09 7:09am
Focal Length: 10mm (16mm)
Shutter: 1/250 s
F-Stop: F5.6
ISO: 100
Program: Manual
Metering Mode: Evaluative
Flash: External
Flash Details: External flash, Manual
Focus Mode: Manual focus
Hmm.. stairs or steak? Which would you choose?
Man, it took a lot of work to get all the Power Climb images processed, named with the climbers number and uploaded to
Picture Iowa
. But they're all up there now... 2,854 of em. Load on the server has been up significantly with the obscene amount of traffic the gallery has been receiving.
Comments (0)
Eric martin 02.25.09 8:39am
Excellent composition and exposure.
---
Mom 02.25.09 9:11pm
Looking at Picture Iowa is overwhelming! That's a lot of pictures, good pictures! Looks like quite an accomplishment.
---
Leave a Comment