Have you Seen My Staples? :
January 22, 2008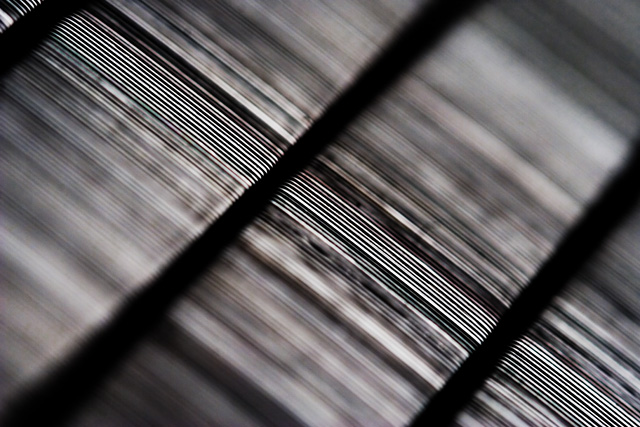 Image Data
File Name: 20D_13667
Model: Canon EOS 20D
Lens: Canon EF 100mm F/2.8 USM Macro
Date: 01.21.08 9:43pm
Focal Length: 100mm (160mm)
Shutter: 1/10 s
F-Stop: F5.6
ISO: 200
Ex Bias: -1/3
Program: Aperture priority
Metering Mode: Evaluative
Flash: Off
Focus Mode: Manual focus
The type of staple for use in securing paper with a desktop stapling machine was developed back in 1877. The bent wire is glued together to form the strips that you load into the stapler.

The staple itself dates back to ancient times. Large metal staples have been found in the masonry works of Iran, dating from the 6th century BC. "Swallowtail staples" were used in the construction of the Pasargadae for tightening stones together.
Comments (0)
Leave a Comment