Full of Hot Air :
July 26, 2008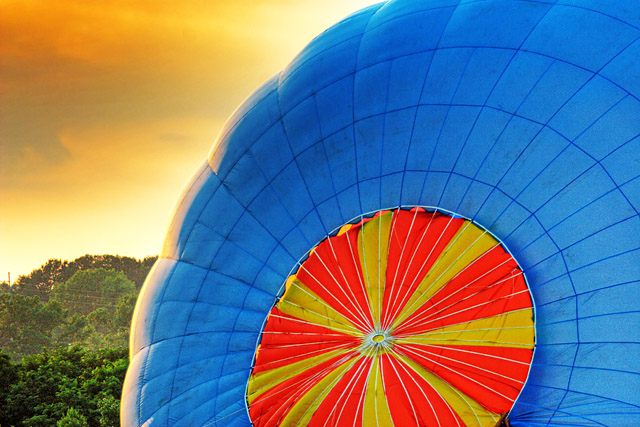 Image Data
File Name: 20D_38679
Model: Canon EOS 20D
Lens: Canon EF 70-200mm F/2.8L USM 2X
Date: 07.25.08 8:06pm
Focal Length: 220mm (352mm)
Shutter: 1/500 s
F-Stop: F5.6
ISO: 400
Program: Aperture priority
Metering Mode: Evaluative
Flash: Off
Focus Mode: One shot AF
The hot air balloon is the oldest successful human-carrying flight technology. On November 21, 1783, in Paris, France, the first manned flight was made by Jean-François Pilâtre de Rozier and François Laurent d'Arlandes in a hot air balloon created by the Montgolfier brothers.
Recently, balloon envelopes have been made in all kinds of shapes, such as hot dogs, rocket ships, and the shapes of commercial products. Hot air balloons that can be propelled through the air rather than just being pushed along by the wind are known as airships or, more specifically, thermal airships.
Hot Air Balloon Weights
| Component | Pounds |
| --- | --- |
| 100,000 ft³ envelope | 250 |
| 5-passenger basket | 140 |
| double burner | 50 |
| 3 20-gallon fuel tanks full of propane | 3 × 135 = 405 |
| 5 passengers | 5 × 150 = 750 |
| sub total | 1595 |
| 100,000 ft³ of heated air | 5922 |
| total | (3.76 tons) 7517 |
Comments (0)
Leave a Comment