Jumper :
April 20, 2013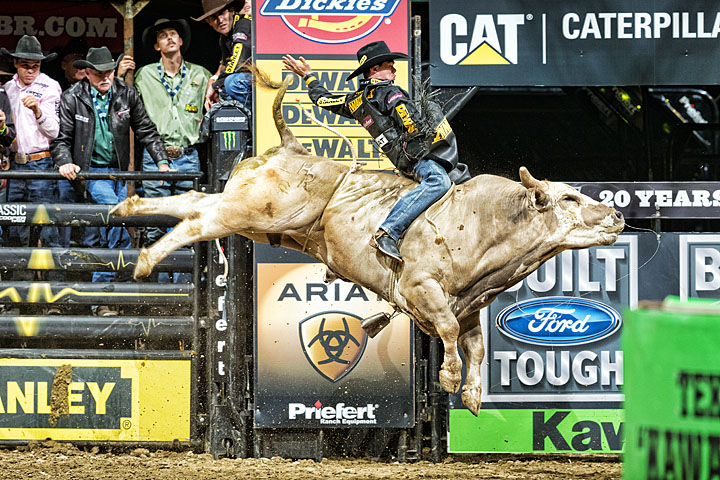 Image Data
File Name: 1DX_109104
Model: Canon EOS-1D X
Lens: EF 300mm F/2.8L IS II USM
Date: 04.20.13 8:55pm
Focal Length: 300mm (300mm)
Shutter: 1/400 s
F-Stop: F5
ISO: 1600
Program: Manual
Metering: Multi-segment
Focus Distance: 36.50 m
In the field, he'd be a grasshopper.
Comments (0)
Eric Martin 04.23.13 8:58am
ACTION SHOT!!!!! They should brand logos on the bull seems like there is advertising everywhere else...
---
Leave a Comment