Transit of Venus :
June 05, 2012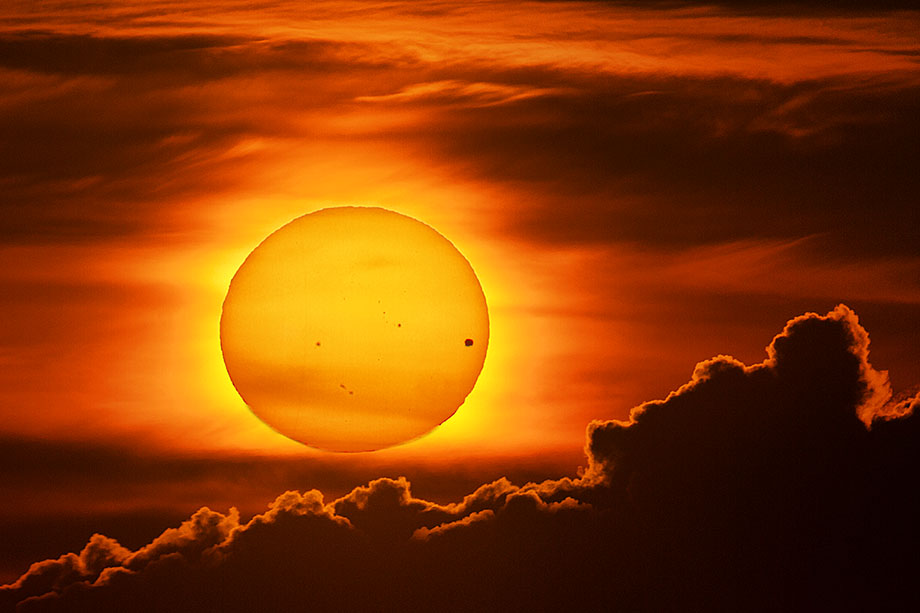 Image Data
File Name: 7D_340104
Model: Canon EOS 7D
Lens: EF 600mm F/4L IS USM +2.0x
Date: 06.05.12 10:54pm
Focal Length: 1200mm (1920mm)
Shutter: 1/8000 s
F-Stop: F64
ISO: 100
Program: Manual
Metering: Multi-segment
As we cruised North out of Seattle towards Alaska, the clouds broke, allowing a view of the last time Venus will pass in front of the Sun for the next 105 years. Doubt I'll get the chance to view that one!

Shooting this at 1200mm off the front of the rocking ship, with a 40mph headwind and nothing but a railing for stabilization presented quite the challenge. But was well worth the effort.
Comments (0)
Eric Martin 06.14.12 4:25pm
F64? That's nuts.
---
Jason Bradwell 06.15.12 7:04pm
Yup, adding a 2X convertor to the lens also doubles the max aperture. Every single setting was pushed to the max here!
---
Leave a Comment