OMG, It's a Barn! :
May 23, 2011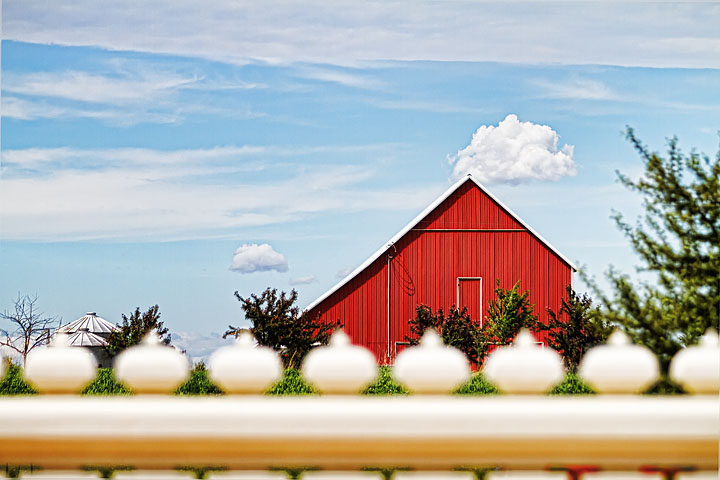 Image Data
File Name: 7D_208001
Model: Canon EOS 7D
Lens: EF 70-200mm F/2.8L USM
Date: 05.22.11 3:15pm
Focal Length: 120mm (192mm)
Shutter: 1/4000 s
F-Stop: F2.8
ISO: 200
Ex Bias: +2/3 EV
Program: Aperture priority
Metering: Multi-segment
Focus Distance: Infinity
There may soon come a time where photos are the only way to view barns like this.
Comments (0)
Eric Martin 05.25.11 8:41am
Nice bit of Americana you got there.
---
Leave a Comment