Careful with the Bon-Bons! :
May 13, 2011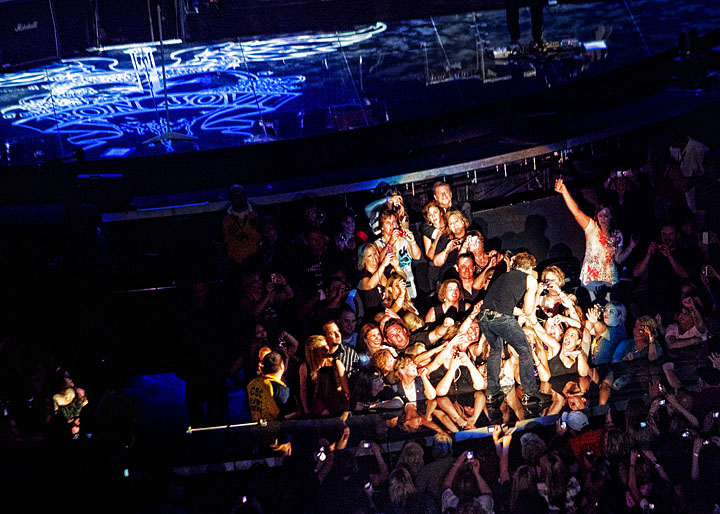 Image Data
File Name: 7D_202887
Model: Canon EOS 7D
Lens: EF 70-200mm F/2.8L USM
Date: 05.12.11 9:11pm
Focal Length: 200mm (320mm)
Shutter: 1/250 s
F-Stop: F2.8
ISO: 1600
Program: Manual
Metering: Multi-segment
Focus Distance: Infinity
Another Friday the 13th Nightmare...
Comments (0)
Eric Martin 05.13.11 9:15am
Look at all the people holding up phones and cameras with little glowing screens. I remember when people used to hold up lighters at a concert...
---
Ami 05.13.11 9:33pm
Wasn't it hard to snap a picture with a lighter?
---
Dan 05.16.11 1:21pm
Saw him in Nurnberg, Germany with about 75,000 in attendance. Fifty thousand of them were in front of us and all of them were taller than Jessica.
---
Leave a Comment