It's Raining, Jwen! :
April 18, 2008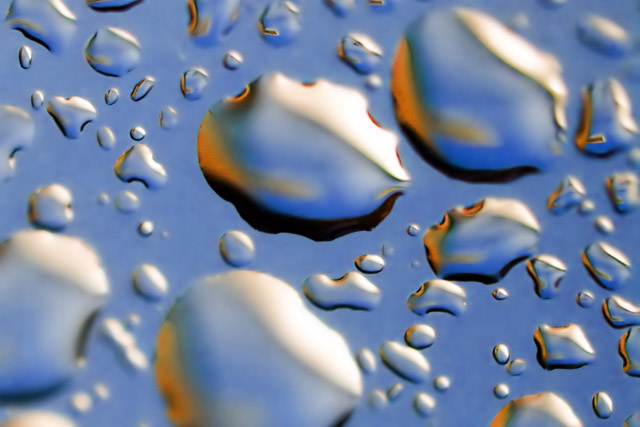 Image Data
File Name: 20D_20367
Model: Canon EOS 20D
Lens: Canon EF 100mm F/2.8 USM Macro
Date: 04.17.08 5:08pm
Focal Length: 100mm (160mm)
Shutter: 1/40 s
F-Stop: F4
ISO: 1600
Program: Aperture priority
Metering Mode: Evaluative
Flash: Off
Focus Mode: Manual focus
Humidity is rising - Barometer's getting low
According to all sources, MySpace's the place to go
Cause tonight for the first time
Just about half-past ten
For the first time in history
It's gonna start raining, Jwen.

It's Raining, Jwen! Hallelujah! - It's Raining, Jwen! Amen!
I'm gonna go out to run and let myself get
Absolutely soaking wet!
It's Raining, Jwen! Hallelujah!
It's Raining, Jwen! Every Specimen!
Tall, blond, weird and lean
Lame and monotonous and socks and cream

My sister Jennifer (who calls herself Jwen) turns the big 1-5 today. Exactly half the age of the Wifeband... And what better way to celebrate than a car window water drop photo and a lame Weather Girls parody song...
Comments (0)
ami bradwell 04.18.08 6:05am
Happy Birthday Jwen!!!

(it's your turn!)
---
jwen!!!!!!!!!! 04.19.08 10:39am
awh thanks jason!
i'm truly touched!!

---
Leave a Comment